Monthly Archive:
September 2022 30.09.2022 – 12:54 | Innovazione Nasce oggi il primo Liceo Digitale: competenze scientifiche e umanistiche insieme per il futuro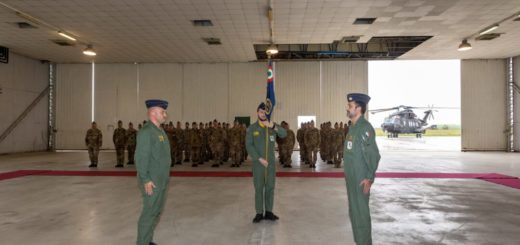 GRAZZANISE (CASERTA). Questa mattina, presso il 9° Stormo "Francesco Baracca" di Grazzanise, si è svolta la cerimonia di passaggio di... Si conclude oggi, dopo due intense settimane di attività addestrative, l'esercitazione denominata "Brave Warrior 2022". Impegnati i contingenti militari di 5... The Danish Ministry of Defence Acquisition and Logistics Organisation (DALO) has selected Terma a/s, the country's biggest defense contractor, to supply an air-defense system for the Danish Army's 1st Brigade.
The information, posted on the EU Electronic Tenders portal, was first reported by the … The Ministry of Defense has awarded contracts to the national companies belonging to the Future Combat Air System (NGWS/FCAS) program to collaborate in the development of the Concept of Operations (CONOPS), investigating possible evolutions of the challenges of National Defense, in the domain of res… Today, the Department of Defense (DoD) announced approximately $1.1 billion in additional security assistance for Ukraine under the Ukraine Security Assistance Initiative (USAI). This USAI package underscores the U.S. commitment to continuing to support Ukraine over the long term.
It represents …