Monthly Archive:
November 2022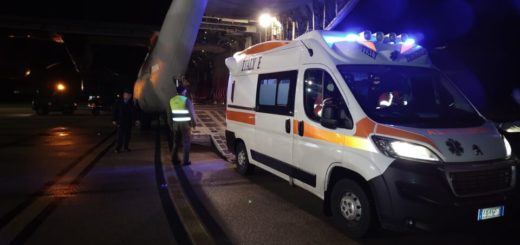 ROMA. Ieri, nella tarda serata, sono stati effettuati due trasporti sanitari urgenti dagli equipaggi dell'Aeronautica Militare in favore di cittadini... BRUSSELS — European Union leaders are pushing to quickly establish an investment programme to ramp up production in the bloc's defence industry in light of the war in Ukraine, according to a draft of conclusions for a Dec. 15-16 summit.
"The European Council … calls on the Commission to rapid… On 28 November 2022, the OCCAR-EA Director, Matteo Bisceglia, together with the Managing Director of MBDA Italy, Mr. Lorenzo Mariani, signed the CAMM-ER (Common Anti-Air Modular Missile – Extended Range) systems production contract at the OCCAR premises in Paris, on behalf of Italian Participating S… OSLO — The Norwegian Defence Materiel Agency (NDMA) signed a contract today with the Polish company Mesko for Piorun man-portable air defence systems (MANPADS) worth approx. NOK 350 million. The new weapons are to be used by the Norwegian Army, with deliveries starting as early as 2023.
"This i… The Ministry of Defence's assessment that its 2022-2032 Equipment Plan is affordable continues to be based on optimistic assumptions, and does not fully reflect the impact of growing pressures on costs, according to the National Audit Office (NAO).
The Ministry of Defence (MoD) publishes the Equi… Air defense capabilities remain the absolute priority as Ukraine seeks to stop the Russians from further damaging the civilian infrastructure in the nation, a senior defense official said today.
Russia has been unsuccessful militarily in its unprovoked invasion of neighboring Ukraine and has incr…