In 18 years trying to travel around the world by plane, solo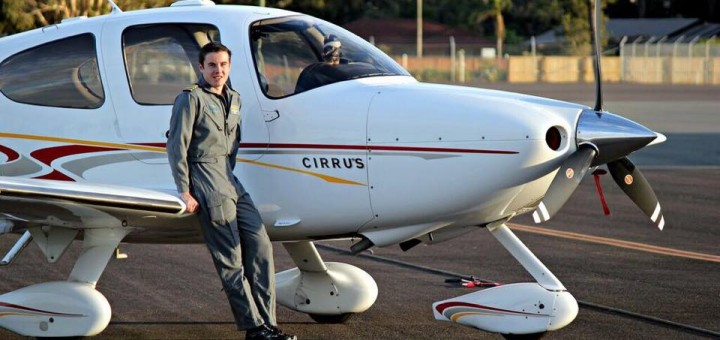 AND' decollato ieri, 4 July, dal Maroochydore Airport della Sunshine Coast in Queensland (Australia) per un'avventura unica ed emozionante. Lui si chiama Lachlan Smart ed ha compiuto da poco 18 years, con il suo Cirrus SR22 VH-IBC (CN 1091, of 2006) vuole compiere il giro del mondo in solitaria. Un'impresa da record, vuole essere il più giovane di sempre a completarla con un aereo monomotore.
Il "piano di volo" prevede un viaggio di 45 mila Km, 24 tappe in 20 paesi diversi, per una durata totale di 8 settimane.
Dalle isole Figi, Nell' arcipelago dell'Oceania, Smart attraverserà il Pacifico fino isole Hawaii, proseguendo per Stati Uniti, Canada, poi sorvolando l'Atlantico fino in Islanda, attraverso l'Europa, quindi verso sud in Egitto, Oman, Sri Lanka, Malaysia, Indonesia e infine Australia.
Il detentore di questo record ad oggi è Matt Guthmiller (USA), che nel 2014 all'età di 19 anni e sette mesi aveva completato il giro del mondo con un Beechcraft A36 Bonanza del 1981. Il Bonanza ed il Cirrus SR22 sono equivalenti ma differiscono in alcuni aspetti: il primo è nato da un progetto postbellico, 1947, successivamente aggiornato, 6 posts, costruito interamente in metallo, ha carrello retrattile… mentre l'SR22 è un aereo di nuova concezione (2001), realizzato in materiali compositi, 4 posts, carrello fisso, paracadute balistico di serie. Entrambi montano un motore Continental IO-550, versione B sul Bonanza (300 HP), versione N sul Cirrus SR22 (310 HP), velocità di crociera di circa 180 knots, hanno un peso a vuoto di 1000 Kg circa. L'SR22 di Smart è stato modificato per poter trasportare più carburante: 900 litri in totale, per un'autonomia di 16 hours.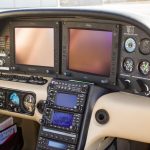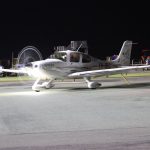 "Voglio mandare un messaggio ai giovani in particolare, ma un messaggio che si può applicare a chiunque: quello di porsi degli obiettivi alti e poi di realizzarli", ha riferito Smart pilota prima del decollo. "Viviamo in un'era di opportunità senza fine. Ci sono tante cose che potremmo dare ma spesso manchiamo di fiducia in noi stessi e di motivazione".
Sarà possibile seguire l'impresa di Smart attraverso il suo sito dove è disponibile il live tracking, e attraverso i suoi profili social dove saranno pubblicati gli aggiornamenti tappa dopo tappa. Tutte le info su www.wingsaroundtheworld.com.au
The post A 18 years trying to travel around the world by plane, in solitaria appeared first on From The Skies.
Source: From the skies