Aaron Durogati WINS for the second time the paragliding World Cup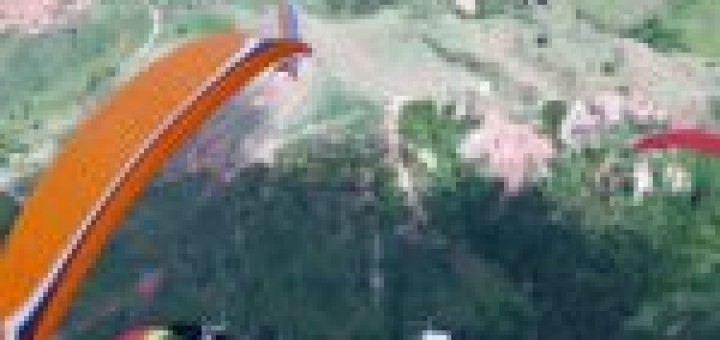 Due italiani ai vertici del mondo nel volo libero. Sono Aaron Durogati, che si aggiudica per la seconda volta in carriera la Coppa del Mondo di volo in parapendio, e Nicole Fedele ottima seconda nella classifica femminile della medesima gara.
La finale mondiale della PWC (Paragliding World Cup) si è disputata lo scorso 28 January 2017 presso Governador Valadares, cittadina di quasi 300.000 abitanti nella valle del Rio Doce, stato di Minas Gerais (Brasile), presenti 123 piloti da 21 countries.
Sono state disputate dieci giornate di gara, un volo cadauna, su distanze tra gli 80 and 112 kilometers. Il sito di volo prevedeva il decollo dei parapendio dall'area di Ibituruna Peak a 1123 metri d'altitudine, con un dislivello di 860 metri sopra il paesaggio circostante, relativamente piatto e contrassegnato da piccole colline ondulate di circa 200 m.
Durogati, trentenne pilota di Merano (Bolzano), ha costruito il successo con ottime prestazioni durante tutte le prove, vincendone una e classificandosi ora secondo, ora terzo, e comunque nei primi posti durante le restanti. Dopo di lui nella classifica finale Adrian Hachen (Switzerland) e Charles Cazaux (France). Aaron, noto anche per le sue performances nelle gare di hike & fly, cioè volo ed escursionismo, come la celebre X-Alps, aveva già vinto la Coppa del Mondo 2012.
Nicole Fedele di Romans d'Isonzo (Udine) non è stata da meno. Il suo parapendio ha gareggiato nelle prime posizioni durante tutta la competizione, fino a prendere il comando nella classifica generale. Solo dopo l'ultimo giorno ed ultimo volo ha ceduto il passo alla fuori classe franco-nipponica Seiko Fukoka Naville. Terza un'altra transalpina, Laurie Genovese. Nicole aveva già vinto la Coppa del Mondo 2012 insieme ad Aaron. Detiene il record del mondo femminile di distanza con 400 km ed ha vinto un titolo europeo.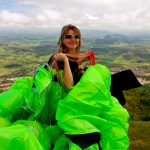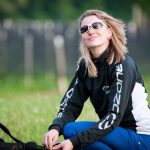 Oltre a Durogati e Fedele, facevano parte del gruppo azzurro anche Michele Boschi, Marco Busetta, Antonio Golfari, Gianni Profiti, Alberto Vitale, Christian Biasi, Franz Erlacher, Luca Donini e Joachim Oberhauser. Complessivamente i piloti italiani si sono distinti con buoni risultati parziali. In particolare Oberhauser ha vinto una task e Donini ha conseguito diversi piazzamenti.
Comunicato a cura dell' Ufficio Stampa FIVL
The post Aaron Durogati vince per la seconda volta la Coppa del Mondo di parapendio appeared first on From The Skies.
Source: From the skies