Aeronautica Militare: change of command at Decimomannu RSSTA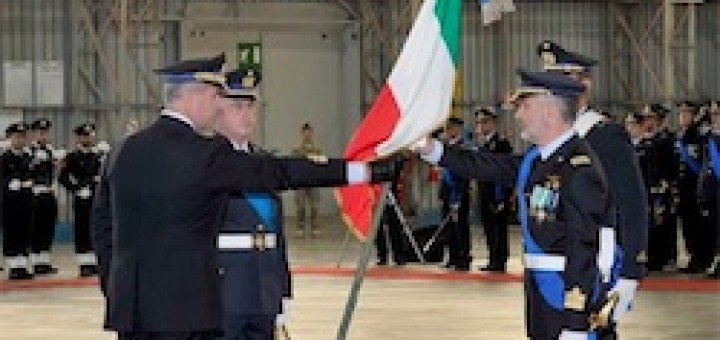 Yesterday morning, at l'aeroporto militare "Giovanni Farina" Decimomannu, Home of the Reparto Sperimentale e di Standardizzazione al Tiro Aereo (RSSTA), si è tenuta la manifestazione di avvicendamento al comando del reparto.
Il Colonnello Fabio Sardone, outgoing Commander, ha ceduto il comando al subentrante, Colonel John Martorano, durante una partecipata cerimonia tenutasi all'interno di uno degli hangar della base dell' Aeronautica Militare, alla presenza di autorità militari e civili locali e del comando del distaccamento della German Air Force di stanza sulla base isolana.
Nel suo discorso, il Colonnello Sardone ha sottolineato come i due anni trascorsi al comando dell'RSSTA siano stati un periodo di grande lavoro, caratterizzati da ingenti investimenti infrastrutturali e da un notevole impegno profuso sul fronte della formazione del personale. Ingente anche l'impegno nel campo del sociale, che ha visto il reparto collaborare fattivamente con le amministrazioni locali nell'assistere persone in stato di necessità e nel supporto ai territori con diverse iniziative benefiche e di sostegno alla popolazione, tra cui il tradizionale Bazar natalizio di beneficenza. Durante il suo intervento il Colonnello Sardone è tornato anche sulle polemiche che lo scorso settembre hanno riguardato il Poligono di Capo Frasca, e di riflesso sulla presenza militare in Sardegna, confermando la bontà dell'operato dell'Aeronautica Militare in quell'occasione, e l'impegno costante degli enti della forza armata a tutela dell'ambiente, definito un dovere etico.
Source: The Flight