Aeronautica Militare: Circaete air defence exercise ended 2014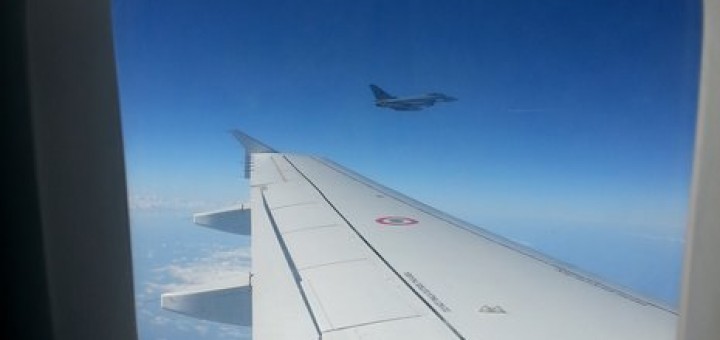 Ended yesterday, Wednesday, 29 October, the Edition 2014 of "Circaete", esercitazione multinazionale di difesa aerea che viene organizzata periodicamente nell'ambito della cosiddetta "Iniziativa 5+5″, accordo che dal 2004 vede impegnati i paesi del bacino mediterraneo occidentale a promuovere la collaborazione su temi di sicurezza e difesa comune quali la sorveglianza marittima, the training ', la protezione civile, la ricerca e soccorso e, precisely, la sorveglianza e la difesa dello spazio aereo.
The event, quest'anno a guida italiana, è organizzato e gestito dall' Aeronautica Militare e ha visto coinvolti velivoli e personale di altre sette Nazioni: Algeria, France, Libya, Morocco, Portogallo, Spagna e Tunisia.
L'esercitazione ha avuto l'obiettivo di promuovere l'adozione di procedure comuni e far addestrare in maniera congiunta i comandi responsabili – nei paesi coinvolti – delle operazioni aeree, le relative strutture di comando e controllo e sorveglianza radar, nonché i piloti e il personale delle basi della difesa aerea nella gestione di casi cosiddetti "Renegade", ovvero di aerei civili in arrivo o transito nello spazio aereo nazionale la cui condotta sia potenzialmente pericolosa per la sicurezza nazionale in quanto riconducibile ad una possibile azione terroristica.
Source: The Flight