Aeronautica Militare: an Italian Squadron command 2 NATO E3-A Component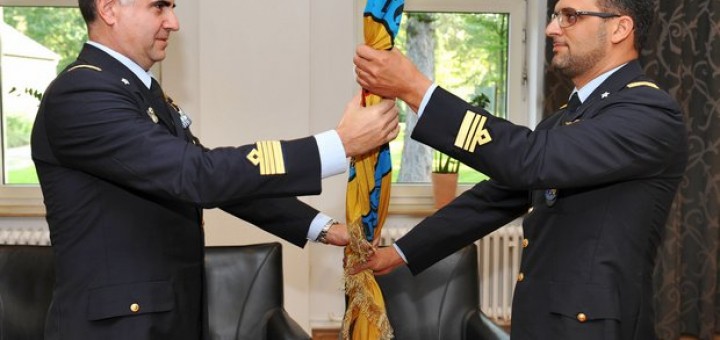 Thursday 4 September, at the base NATO di Geilenkirchen (in Germany), Home of the E3-A Component, ha avuto luogo la cerimonia del passaggio di consegne al comando dello Squadron 2, durante la quale il Tenente Colonnello Andrea Franzese ha assunto l'incarico di comandante, subentrando al Tenente Colonnello Jose Romero dell'aeronautica militare spagnola.
La cerimonia è stata presieduta dal colonnello Arturo Di Martino, attuale comandante dell'Operation Wing and of the Training Wing, nonché Senior National Representative del contingente italiano a Geilenkirchen, e dal colonnello Moerland Marinus, dell'aeronautica militare olandese, attuale vice comandante dell'E3-A Component.
Tra le autorità militari hanno partecipato alcuni degli SNR (Senior National Representative), ovvero gli ufficiali più anziani di tutte le 16 nazioni presenti alla component facenti parte dell'alleanza.
Nel suo intervento il Colonnello Di Martino ha voluto sottolineare l'importanza e la difficoltà di essere Comandante di un gruppo Volo in un ambiente multinazionale come quello della E3A Component. Ha poi espresso parole di grande apprezzamento "per l'ottimo lavoro svolto" al comandante uscente Jose Romero, che lascia lo squadron dopo due anni di comando.
Source: The Flight