Afghanistan: TAACW and military ISTRID Institute support Association for the disabled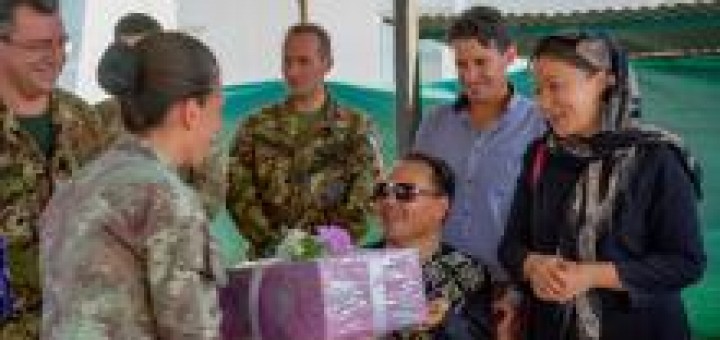 In recent days took place, nell'ambito delle attività di Cooperazione Civile e Militare svolte dai militari italiani in Afghanistan, un'importante donazione di generi alimentari e di una sedia a rotelle motorizzata al Pir Herat Charity Fondation (PHF), associazione che dal 2009 si occupa di disabilità.
La donazione nasce da una iniziativa dell'Istituto Ricerche Studi Informazioni Difesa (ISTRID), rappresentata dal dott. Roberto Faccani giunto in Afghanistan per una serie di attività a favore delle locali istituzioni.
Source: Defense Online