Air Canada rouge Debuts at Fiumicino: the flights between Rome and Montreal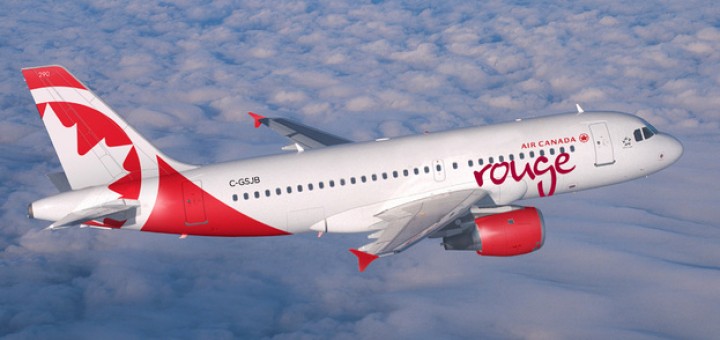 AND' party yesterday the first flight Air Canada rouge by Rome Fiumicino in Montreal. The new Canadian airline's flight will operate five times a week until 2 June, When it becomes daily. The connection joins the flight Air Canada Rome Toronto. Formed in 2012 by Air Canada to provide services aimed at leisure market, Air Canad rouge offers a new travel philosophy, designed to provide all the comforts of transatlantic flights but at reasonable rates and with modern facilities and quality.
The link for Roma will see used Boeing aircraft 767-300, configured with 2 classes of service with 18 Premium rouge and places 246 in Economy, with a capacity increase of 30% compared to last year.
"The departure from Fiumicino at 12:55 allows passengers from all over Italy to reach the Roman Hub, to take the new flight in transit." A note from the company explains. "The arrival at 16.00 by afternoon in Montreal offers, In addition, a range of connecting flights, for those who decide not to stop in the beautiful and lively city on the St-Lawrence River."
The growth of Air Canada at the airport romano, primary hub in the Mediterranean of the Canadian company, is confirmed by another novelty: the passage from the aircraft Boeing 767 all'Airbus A330 on the route to Rome – Toronto which has allowed Air Canada to enhance its offerings with 50 places to fly, with respect to the operating 2013.
Source: The Flight