Air France Unveils in Shanghai the new Premier suite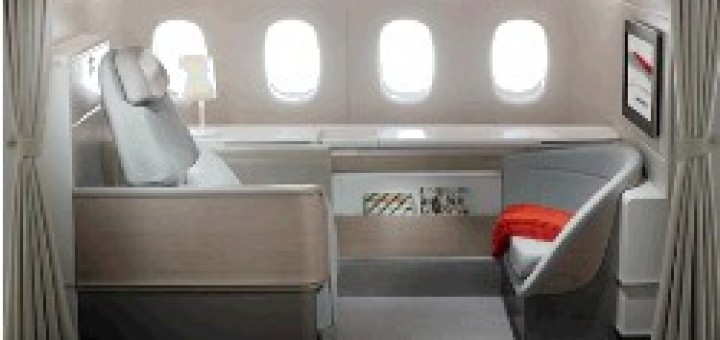 Air France unveiled yesterday, with an extraordinary event in Shanghai, his new suite La Première. New stage of project named ' Best and Beyond ', that has as its objective the long-range product positioning at the highest level in terms of quality, La Première suite will be installed on 19 Boeing 777-300 the French company from September 2014.
"The new La Première cabin, a real gem, makes 4 individual suites place aboard Boeing 777-300 of long-haul Air France." A note from the company explains. "On board, each suite provides maximum privacy and allows customers to be partially or totally separated from each other in a comfort. Well-being, rest and serenity travel in harmony, for a trip of pure pleasure. Once on board, La Première customer feels at home. The Chair adapts to any shape and comes to rest and a complete feeling of relaxation."
Each passenger has a touch screen TV HD 24 inches (61 cm), one of the biggest existing screens on board.
 
Source: The Flight