Airbus Defence and Space presents his trainer PZL 130 Orlik MPT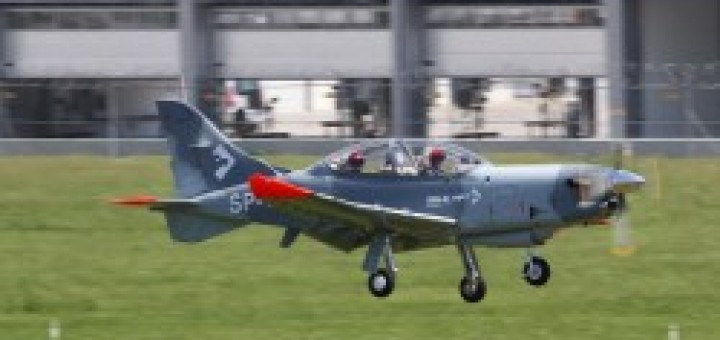 In recent days Airbus Defence and Space ha presentato al pubblico il velivolo addestratores PZL 130 Orlik MPT (Multi Purpose Trainer) mostrato per la prima volta in volo. Dotato di glass cockpit, l'Orlik MPT è una versione modernizzata del PZL-130 Orlik TC II Garmin attualmente in servizio presso la forza aerea della Polonia. L'Orlik MPT ha completato con successo il suo primo volo lo scorso mese di maggior e durante questi ultimi mesi i sistemi dell'aereo sono stati sottoposti a una serie di test, dopo i quali l'Orlik MPT ha ricevuto la Permanent Approval for Flights come Special Category.
Durante una seconda fase di test il velivolo verrà sottoposto a nuove prove che includeranno anche il sistema integrato di avionica, il sistema automatico rudder trim, l'efficienza del sistema di icing e il sistema non-slip chassis system.
Source: The Flight