Alitalia and Etihad Airways are the two A330-200 to promote Expo 2015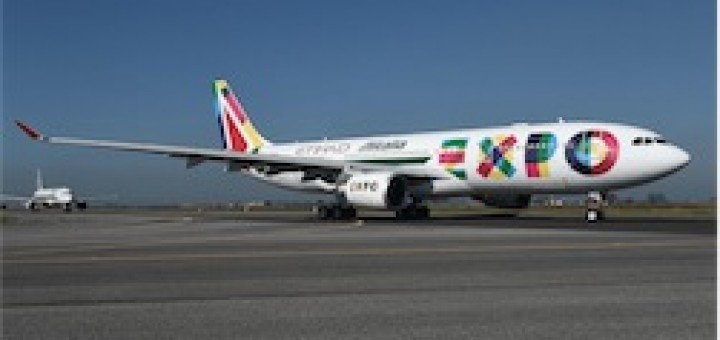 Alitalia and Etihad Airways hanno presentato oggi i due speciali aerei con livrea Expo Milano 2015 that
avviano la loro co-sponsorship all'evento globale.
A Expo 2015, che si terrà a Milano dall'1 maggio al 31 October 2015, sono attesi circa 20 millions
di visitatori, un terzo dei quali raggiungerà il capoluogo lombardo in aereo.
Alitalia ed Etihad Airways hanno organizzato due eventi simultanei: uno presso l'the airport of
Milan Malpensa e un altro in quello di Abu Dhabi, durante i quali sono stati svelati i due Airbus
A330-200 agli ospiti presenti e alle migliaia di persone che da tutto il mondo hanno seguito
online la presentazione.
L' A330-200 di Alitalia e l' A330-200 di Etihad Airways, entrambi con la speciale livrea,
voleranno per la prima volta domani, Tuesday, 21 October, tra Roma e Abu Dhabi, per portare in
tutto il mondo il messaggio di Expo Milano 2015 "Nutrire il Pianeta, Energia per la Vita".
Source: The Flight