Antonov An-225 Mriya, is the world's largest plane landed in Malpensa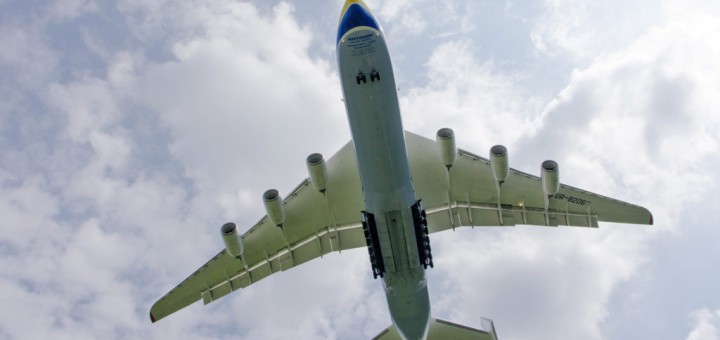 Tanti curiosi in trepidazione oggi a Malpensa per l'arrivo di un ospite speciale. Non si tratta di un VIP, ne di una star di Hollywood , ne del primo colpo del calciomercato… ma per una volta l'ospite speciale è un aereo, e che aereo!
Si tratta dell'Antonov An-225 Mriya, l'aereo più grande al mondo.
Decollato il 16 maggio da Perth (PER – Australia), ha fatto scalo a Dubai (DWC – United Arab Emirates) per poi arrivare oggi 18 maggio a Milano (MXP). Decollo da Malpensa previsto per domani mattina. Su FlightRadar24 potete consultare lo tabella dei voli programmati per l'An-225 Mriya.
Ecco a voi gli scatti dell'AN225 atterrato oggi a Malpensa (credit Andrea Bellandi)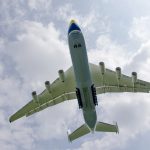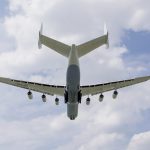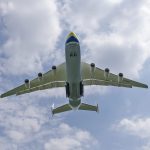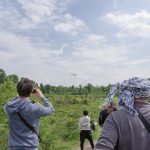 Il "Mriya", che in italiano vuol dire "Sogno", è l'aereo più grande mai costruito per lunghezza (84 m) e peso massimo al decollo di 640 tons. Altri numeri che rendono questo velivolo unico al mondo:
32

ruote in totale

, of which 7

coppie costituiscono il carrello principale che è sterzante

6

membri di equipaggio che risiedono in cabina

6

motori turbofan ZMKB Progress D-18T da

229

kn l'uno

capacità di carico fino a

250

tonnellate nella stiva
Detiene anche il record di maggior apertura e superficie alare tra gli aerei ancora in servizio, mentre il record assoluto appartiene all'idrovolante Hughes H-4 Hercules, progettato negli Stati Uniti negli anni '40 per volere di Howard Hughes. Volò solo una volta nel 1947 ed ora è custodito nell' Evergreen Aviation Museum.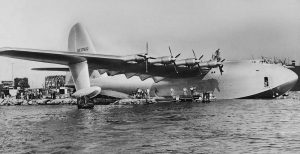 Di fabbricazione sovietica, il Mriya è stato concepito negli anni '80, il primo e unico esemplare prese il volo per la prima volta nel 1988. Il secondo esemplare è ancora in fase di costruzione. AND' stato progettato per il trasporto di carichi eccezionali, ad esempio il trasporto la navetta spaziale Buran sul dorso (come le Shuttle Carrier Aircraft statunitensi)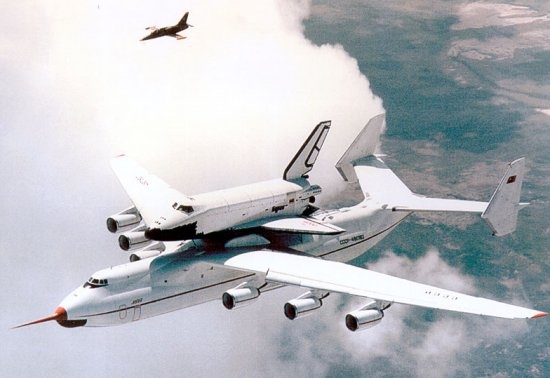 Attualmente è operato dalla Antonov Airlines e può essere noleggiato per il trasporto di carichi eccezionali come generatori elettrici, locomotive, reattori… Il primo trasporto speciale fu effettuato per conto degli Stati Uniti nel 2001: si trattava di 216.000 pasti pronti destinati alle truppe americane dislocate in Oman.
Un interessante video realizzato da Repubblica.it riassume tutte le peculiarità di questo affascinante aereo:
Video dell'atterraggio a Malpensa: HTTPS://www.youtube.com/watch?v=ak4xE_jvnN0
Da un altro punto di vista: HTTPS://www.youtube.com/watch?v=KRyfHcRmZW0
The post Antonov An-225 Mriya, è atterrato a Malpensa l'aereo più grande al mondo appeared first on From The Skies.
Source: From the skies