Luxury square opens today, before implementation of the project of restyling of Milan Malpensa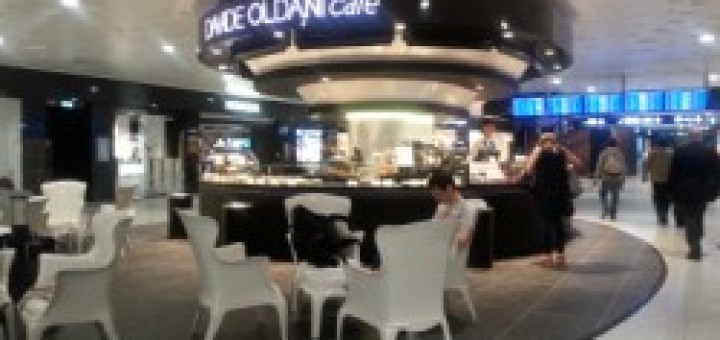 AND' da oggi aperta la nuova Piazza del Lusso of Milan Malpensa, primo step del progetto di ampliamento e rinnovamento di Malpensa annunciato lo scorso novembre. In vista di EXPO 2015, In fact, SEA ha deciso, con un investimento di 30 million euros, di anticipare il restyling dell'aeroporto per offrire ai passeggeri che arriveranno a Milano per l'evento il comfort e lo stile che caratterizza la città.
Fiore all'occhiello della nuova Malpensa è la nuova galleria commerciale che ospita la Piazza del Lusso, che al temine del progetto di restyling, sarà accessibile da tutti i passeggeri sia a quelli destinati ai voli Schengen che a quelli non-Shengen. Con i suoi 8.000 metri quadrati e i suoi 46 nuovi spazi commerciali, tra cui un duty free di circa 2.000 square meters, sarà tra le più grandi d'Europa, portando l'offerta complessiva retail delle partenze a 23.000 metri quadrati con circa 100 esercizi tra ristoranti, bar e negozi, a sottolineare la strategia di SEA che, in linea con le best practices mondiali, sta sviluppando fortemente l'offerta retail dei suoi aeroporti.
Innovazione, design, materiali all'avanguardia, spazi rinnovati e ampliati accoglieranno gli appassionati dello shopping a Milano Malpensa.
Il design della nuova galleria commerciale sarà fortemente italiano e renderà omaggio a Milano. Una rivisitazione in chiave moderna della Galleria Vittorio Emanuele. L'illuminazione studiata dal lighting designer Cinzia Ferrara sarà uno degli elementi esteticamente caratterizzanti della nuova area che accoglierà i maggiori brand del lusso mondiali: da Bulgari, Armani (prima apertura in un aeroporto europeo), Ermenegildo Zegna a Etro e Gucci; da Hermes, Montblanc a Salvatore Ferragamo a Tod's e a Moncler.
Source: The Flight