Arona Air Show 2016 – Information and program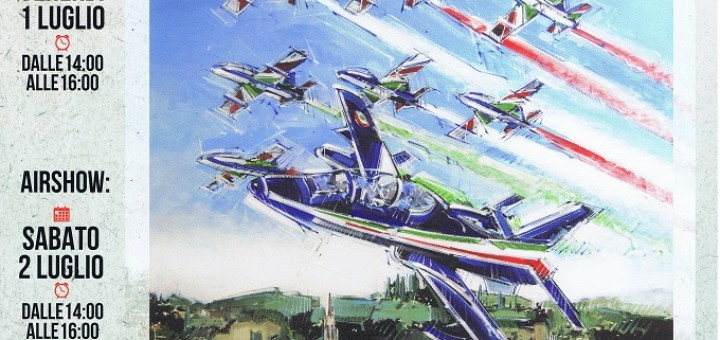 Friday, 1 and Saturday 2 July appointment with the Frecce Tricolori on Lake Maggiore for the Arona Air Show 2016.
Program:
Friday, 1 July: rehearsal from 14.00 at 16:00
Saturday 2 July: air show from 14.00 at 16:00
At hours 18.00 (Saturday 2 July): concert of the brass band of the air force
At hours 22.00 (Saturday 2 July): Turning on the lights permanently della Rocca Borromea
Will perform:
P3 Flyers Team – 5x Pilatus P3 – Swiss civil patrol
Flying Club of Como – 4 an amphibian that ammareranno in front of Arona
Aeronautica Militare – HH-139A – Sea rescue demonstration (SAR)
Team Blue Voltige – Motor glider Fournier complete product and RF5
Guido Racioppoli – ZLIN 52
Aeronautica Militare – National Aerobatic Team, "Frecce Tricolori "
Place:
Course Guglielmo Marconi, Arona, Novara
Useful Info:
Car parks:
Here is the map of parking lots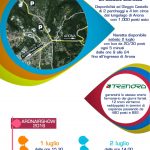 Trains and boats
Were activated extra trips for vessels and for trains to and from Milan and Domodossola: all information on the site http://www.comune.arona.no.it/
Attractions and events
During both days of the event on the lakefront Fallen of Nasiriyah of Arona will be the following stand:
Aeroclub Vergiate ". Marchetti"
Aeronautica Militare
Associazione Arma Aeronautica sez. Verbania
Club 125 Frecce Tricolori Saronno
Club Novarese Frecce Tricolori of Ghemme
FastWeb
Piazzai Models
Poste Italiane
Tourism Friuli Venezia Giulia
Volandia
FastWeb will set up a relaxation area and playground.
At the stand of the Italian Post Office postmark service will be active from 10.00 at 16.00 on Saturday 2 July.
Volandia will place a life-size airplane on the promenade opposite the public gardens.
All info about http://www.comune.arona.no.it/
The post Arona Air Show 2016 – Information and program appeared first on From The Skies.
Source: From the skies