Comes the Comac C919, airliner "made in China"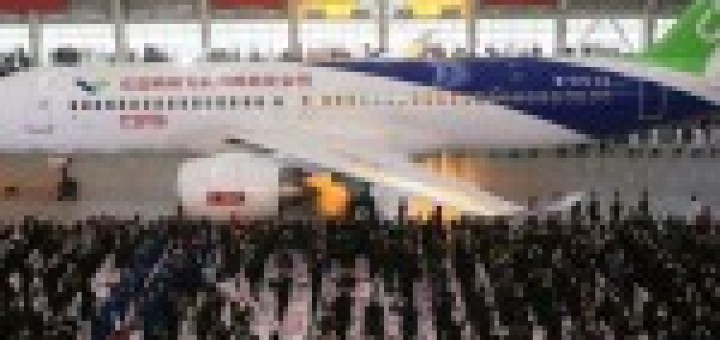 Secondo le previsioni del 2013 di Airbus, nei prossimi venti anni i vettori della regione Asia-Pacifico guideranno la domanda mondiale di aeromobili. Saranno circa 10.000 i nuovi aeromobili sia passeggeri che cargo consegnati ai vettori della regione Asia-Pacifico, i.e. 35% delle consegne a livello mondiale, the 40% del mercato globale per i nuovi aeromobili.
Ecco perchè in Cina non hanno perso tempo, ed è nato un gruppo che promette di fare concorrenza ad Airbus e Boeing: si chiama Comac, Commercial Aircraft Corporation of China. AND' un'azienda aerospaziale cinese, nata dalle ceneri di varie aziende del settore, di proprietà statale fondata l'11 maggio 2008 a Shanghai.
Il primo aviogetto messo in commercio è stato il Comac ARJ21 Xiangfeng, realizzato inizialmente dal Consorzio cinese ACAC, il quale ha volato per la prima volta il 28 November 2008. AND' il primo aereo da trasporto passeggeri interamente progettato e costruito in Cina anche se molti lo ritengono una copia spudorata del collaudatissimo DC9 con un profilo alare rivisto da Antonov. Il costo unitario è basso rispetto ai suoi concorrenti: 20 milioni di $ (ARJ21-700).
Tuesday, 2 novembre è stato presentato al pubblico il Comac C919, un bireattore di linea a corto e medio raggio che si propone come concorrente dell'Airbus A320 e Boeing 737. Si inserisce nella categoria narrow body medium size, ovvero a singolo corridoio con 150-200 passengers. Il progetto iniziale risale al novembre 2008, la prima apparizione pubblica novembre 2015, primo volo previsto nel 2016. Secondo il quotidiano China Daily, il collaudo iniziale sarà probabilmente rimandato al 2017.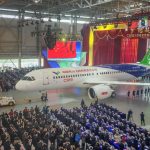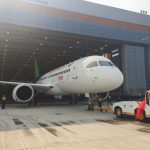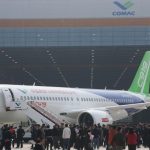 Video presentazione: HTTPS://www.youtube.com/watch?v=CttNql_xWG4
Le sue dimensioni, così come il suo aspetto, sono molto simili a quelle dell'A320: long 39 metri alto 12, la cabina sarà alta 2,25 metri e larga 3,9. Sarà prodotto in due varianti principali, standard con un'autonomia di 4075 km e extended-range con un'autonomia di 5555 miles, e in sei differenti modelli che si differenzieranno tra loro per l'allestimento ed il numero di passeggeri. AND' completamente "made in China" (o almeno così dicono…), ad eccezione dell'avionica e dei turbofan LEAP-1C prodotti da CFM (joint venture tra americana General Electric e francese Safran), anche se già si pensa a sostituirli con dei motori cinesi, gli AVEC CJ-1000A.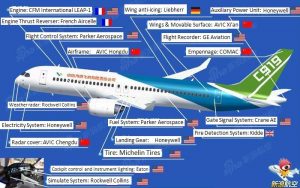 it 24 March 2011 la Comac ha stretto un accordo con Bombardier Aerospace per una cooperazione strategica a lungo termine nei velivoli civili per insidiare il duopolio Airbus-Boeing. E sempre nel giugno 2011 Comac ha siglato un accordo con Ryanair per collaborare nello sviluppo del C919.
Comac riuscirà ad imporsi sul mercato e ad insidiare Airbus&Boeing?
The post Arriva il Comac C919, aereo di linea "made in China" appeared first on From The Skies.
Source: From the skies