B-29 "Doc" to fly back after 60 years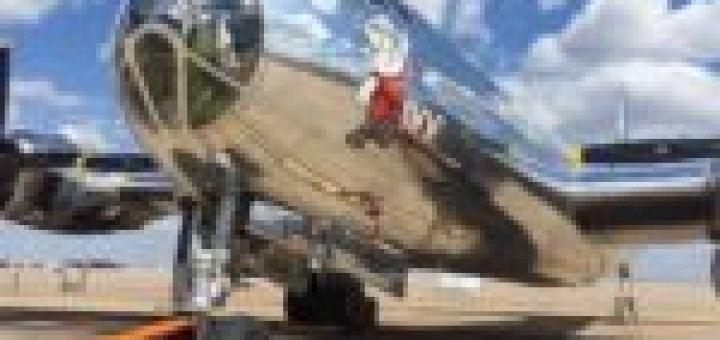 "Doc" è un Boeing B-29 Superfortress, uno dei 1,644 costruiti a Wichita durante la Seconda Guerra Mondiale. In 1945 fu consegnato alla US Army con seriale No. 44-699721987. Il soprannome "Doc" deriva dal nose art disegnato sul muso del B-29 dove è rappresentato uno dei Sette Nani, "Doc" ("Dotto" in italiano).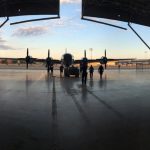 Dopo aver prestato servizio in guerra, in 1956 "Doc" atterra a China Lake, in California nel deserto del Mojave, per il suo "ultimo" volo, destinato ad essere utilizzato come target nelle esercitazioni della Naval Air Weapons Station (NAWS).
In 1987 Tony Mazzolini individuò i rest di "Doc" nel deserto del Mojave Desert, e cercò subito di recuperare il relitto per farlo tornare di nuovo in volo.
In 1998, After 12 anni di vicissitudini burocratiche, Mazzolini riuscì ad entrare in possesso del relitto e ad avviare il processo di restauro.
Il primo passo fu quello di riportare il B-29 a Wichita nel 2000, dove alcuni esperti della Boeing effettuarono le prime valutazioni. Mazzolini realizzò che il restauro di "Doc" avrebbe richiesto molto lavoro.
Ma grazie all'aiuto di numerosi volontari, professionisti e crowdfunding (via Kickstarter), il B-29 "Doc" è tornato il volo ieri 17 July 2016, dopo un restauro durato 16 years.
Il primo volo è stato trasmesso in diretta su Youtube, potete rivedere il video qui
"Doc" è diventato così il secondo B-29 al mondo in condizioni di volo. A fargli compagnia c'è il B-29 "FIFI" della Commemorative Air Force, basato al Vintage Flying Museum in Texas.
Per ulteriori informazioni: www.b-29doc.com
Photo: Doc's Friend
The post B-29 "Doc" torna a volare dopo 60 anni appeared first on From The Skies.
Source: From the skies