Blue Air launches flights between Cuneo and Bucharest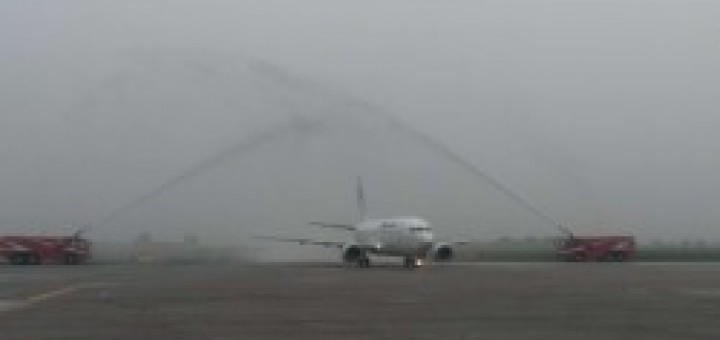 AND' opened today the new route Cuneo–Bucharest by Blue Air linking the Piedmontese airport with the capital of Romania with two weekly flights, on Tuesdays and Saturdays.
This new flight will add to those already operated by the city of Bacau, reached with four weekly flights every Monday, Wednesday,, Friday and Sunday.
"Today is an important day because we can welcome back to Blue Air on this link, historic for our local airport," commented Gian Pietro Pepino, Director General of Cuneo. "We are proud to develop cooperation with a serious and reliable partner as the Romanian carrier, We work now for almost a decade."
The aircraft was welcomed to Cuneo Levaldigi with well-wishing tunnel of water to christen the new route.
"The new flight to Bucharest Blue Air services available departing from Cuneo to Romania," said Adrian Duru, Cim Air product manager, the Italian representative of the carrier, "and turns to the Romanian community and the Italians who have interests in the Eastern European country present, not just on the outskirts of Cuneo but throughout the airport's catchment area, both in Piemonte that neighbouring regions."
Source: The Flight