Boeing Business Jets at EBACE the first BBJ with Split Scimitar Winglet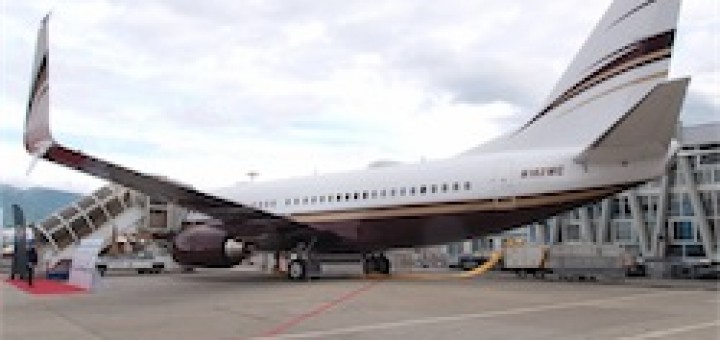 Boeing Business Jets (BBJ) announced all'EBACE (l'The European Business Aviation Conference & Exhibition) che le nuove Split Scimitar Winglet sono ora uno standard sui nuovi BBJ. Basati sulla famiglia di velivoli commerciali 737 Next-Generation, i BBJ saranno i primi business jet ad essere dotati dei nuovi dispositivi alari come dotazione standard.
Progettate, sviluppate e certificate da Aviation Partners Boeing (APB), le Split Scimitar Winglet saranno offerte anche come retrofit per i BBJ già in servizio da Aviation Partners Inc. (API).

"Siamo molto entusiasti di offrire le Split Scimitar Winglet per la nostra attuale famiglia di BBJ," ha detto David Longridge, President of Boeing Business Jets. "AND' un altro esempio della nostra dedizione verso il continuo miglioramento della famiglia BBJ e pensiamo che i nostri cliente beneficeranno delle migliori performance."

Secondo le stime del costruttore, le Split Scimitar Winglet consentono ai velivoli della famiglia BBJ di avere un incremento dell'autonomia che può arrivare al 2,2% per missioni da 6.000 miglia nautiche consentendo quindi migliori performance e flessibilità operativa.
Il primo BBJ equipaggiato con Split Scimitar Winglets è visibile all'EBACE di Ginevra.
Source: The Flight