C-17 Globemaster III lands in the wrong airport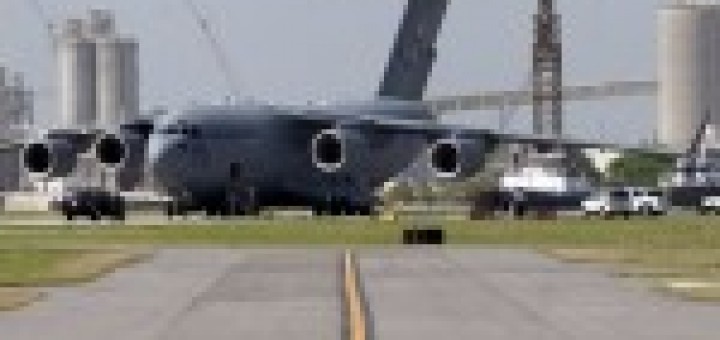 it 20 July 2012 un Boeing C-17 Globemaster III USAF del 305th Air Mobility Wing atterrò per errore presso l'aeroporto civile Peter O. Knight in Tampa, Florida.
La destinazione finale del C-17 era la base di MacDill Air Force Base, che dista appena 8 Km dall'aeroporto Peter O. Knight. Entrambi gli aeroporti sono orientati allo stesso modo, 4-22, fattore che può aver contribuito a confondere i piloti di ritorno da un viaggio di 12 hours. Una macroscopica differenza tra i due aeroporti è la grandezza della pista: quella del Peter O. Knight è lunga appena 1038 metri e larga 30, quella della base MacDill lunga 3500 metri e larga 45.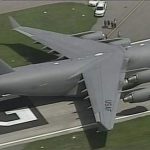 Il Boeing C-17 Globemaster III è conosciuto per le sue doti di atterraggio e decollo su spazi ristretti, e per fortuna il velivolo si è arrestato a circa 30 metri dalla fine della pista. La distanza minima per l'atterraggio richiesta dal C-17 è di 1,060 m, la sua apertura alare è di 51.75 m. Come potete vedere dal video, sembra proprio che la pista del Peter O. Knight sia troppo "stretta" per questo C-17!
Video: HTTPS://www.youtube.com/watch?v=nkuqsd_tRHw
Il giorno successivo il C-17, dopo essere stato liberato dal carico, è decollato per fare ritorno alla sua base.
Video: HTTPS://www.youtube.com/watch?v=wi58Ds3Krgw
A gennaio 2015 l'USAF concluse le indagini su questo incidente determinando che si trattò di errore umano dovuto a "stanchezza, autocompiacimento e mancanza di disciplina in volo". Nonostante l'errore iniziale l'equipaggio è riuscito a concludere l'atterraggio su uno spazio veramente ristretto.
The post C-17 Globemaster III atterra nell'aeroporto sbagliato appeared first on From The Skies.
Source: From the skies