Canadair fire brigade in Israel to support the firefighting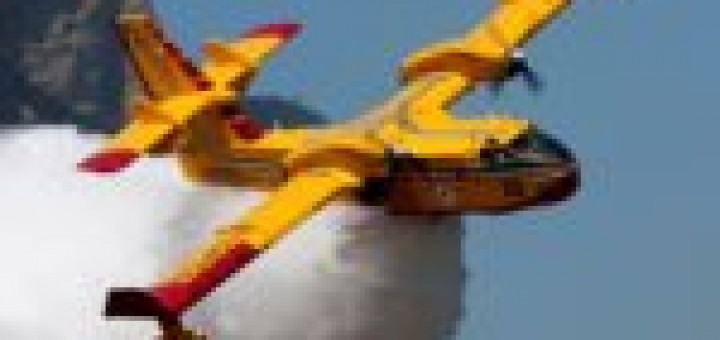 Per il terzo giorno consecutivo Israele è alle prese con vasti incendi favoriti da forti venti e una siccità prolungata. Molti roghi sono di natura dolosa.
Decine di migliaia di persone sono state costrette ad abbandonare le proprie abitazioni, le zone più colpite sono quelle intorno a Gerusalemme, nel nord e nel centro del Paese, e in Cisgiordania nei pressi di un insediamento ebraico, dove la situazione è critica.
Israele ha deciso di richiedere aiuto all'Italia come riportato in questo comunicato della Protezione Civile:
"In considerazione della criticità determinata da vasti incendi boschivi che stanno interessando alcune aree israeliane, su richiesta del Governo locale, the Italy, attraverso il Sistema di Protezione Civile, ha inviato due velivoli Canadair CL 415 dei Vigili del Fuoco che opereranno a supporto delle operazioni di spegnimento dei roghi che stanno coinvolgendo alcune zone a sud di Gerusalemme e dell'alta Galilea.
I due velivoli italiani, in accordo con le autorità locali, saranno schierati presso l'aeroporto Hatzor Air Force Base, 40 Km a sud di Tel Aviv. Partiti questa mattina dalle basi di Lamezia Terme (CZ) e Ciampino (RM), i mezzi anfibi, dopo uno scalo tecnico, arriveranno a destinazione in serata dove le autorità israeliane daranno indicazioni di dislocamento in base alle necessità di intervento e continueranno ad operare fino a cessate esigenze.
da domani, Friday, 25 November, saranno operativi 8 pilots, 4 tecnici ed un ufficiale di collegamento del Dipartimento della Protezione Civile. Le spese sul territorio estero saranno coperte dal governo israeliano. L'attività antincendio boschivo in Israele è gestita dall'Aeronautica Militare con la quale saranno coordinate tutte le fasi operative. L'intervento italiano si inserisce nel rapporto di collaborazione che da anni consente ai due Paesi di prestare soccorso in particolari situazioni di criticità."
The post Canadair dei Vigili del Fuoco in Israele in supporto alla lotta agli incendi appeared first on From The Skies.
Source: From the skies