Capo Frasca: the President of the Sardinia region visit the polygon after the latest controversy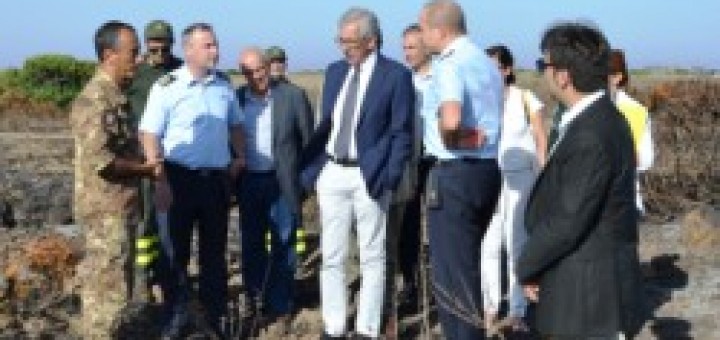 Tuesday, 9 September the President of the region of Sardinia, Francesco Pigliaru, He visited the Poligono di Capo Frasca. The President, accompanied by the Commander of the air force Logistics, General Gabriele Salvestroni aircraft operator, and the Commander of the RSSTA Decimomannu, Colonel Saak, He got to visit the affected area from the recent fire. There was also the General Manager of forestry and Environmental surveillance, Gavino Diana, accompanied by the Inspector Madau, intervened on the 4 September.
During his visit, he was shown Pigliaru, at his own request, the mechanism of alienation of wreckage retrieved from the polygon areas over the years. He was subsequently visited the interim storage of aggregates storage awaiting disposal in accordance with current laws.
"Unlike erroneously reported by some news outlets," highlights a note of the air force, "the deposit is collected all the aggregates recovered in recent campaigns to restore and not yet sold, and not only the material collected after the fire of last 4 September."
Source: The Flight