Draft environmental assessment for MQ-25A at Ventura County published
The U.S. Navy has released a draft environmental assessment for home basing of the MQ-25A Stingray carrier-based unmanned air system at Naval Base Ventura County, Point Mugu, California.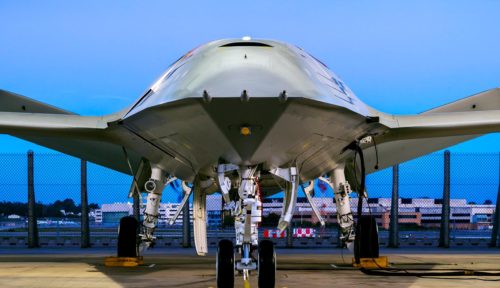 Boeing photo by Eric Shindelbower
According to the draft, the Stingray will fly approximately 960 flights annually at Point Mugu. The home basing will bring 730 personnel and their family members to the base.
A new hangar will be constructed northeast of the base with two taxiways to link to the existing Taxiway B.
For more information, hit the Source below