Due piloti italiani volano per la prima volta sull'F-35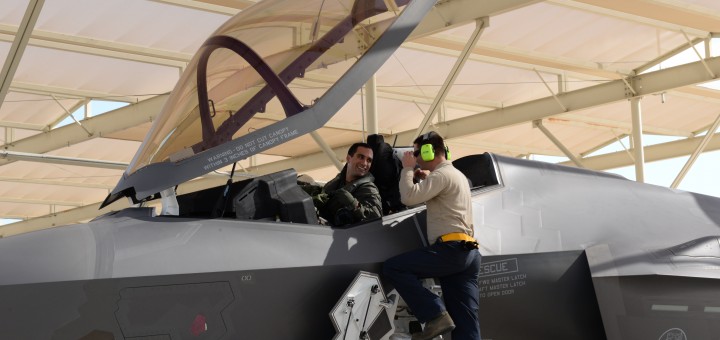 Yesterday 5 November, presso la Luke Air Force Base in Arizona, due piloti italiani del Reparto Sperimentale Volo hanno completato il loro volo di addestramento iniziale su F-35 Lightning II .
Dopo il primo volo dell'F-35 "italiano" on 7 settembre scorso, questo è un altro significativo passo avanti per il programma F-35. AND' la prima volta che un pilota italiano vola su un F-35.
Uno dei due piloti ha volato su un F-35 della Royal Australian Air Force, l'altro su un F-35 USAF assegnato al 56th FW. I due piloti erano seguiti da terra da staff australiano, americano e Lockheed Martin, oltre ad essere seguiti in volo da due chase plane del 61th Fighter Squadron.
"Questo è stato un grande giorno per il 61st, per la Luke AFB, e per il programma F-35", ha detto il tenente colonnello Michael Gette, comandante del 61st Fighter Squadron. "Ogni aspetto della missione di oggi è stato uno sforzo multinazionale. E 'stato un grande esempio di come tutte le nazioni partner stanno collaborando per rendere questo programma una realtà, e mostra come Luke AFB sta diventando il fulcro della formazione internazionale per l'F-35."
I piloti hanno iniziato la fase di formazione accademica il 21 September, a total of approximately 90 giorni di lezioni in aula e simulatore sotto la supervisione del 56th Training Squadron.
Source:
http://www.luke.af.mil/
http://theaviationist.com/
The post Due piloti italiani volano per la prima volta sull'F-35 appeared first on From The Skies.
Source: From the skies