Took off "MSN005": the fleet of Airbus A350 for flight testing is now complete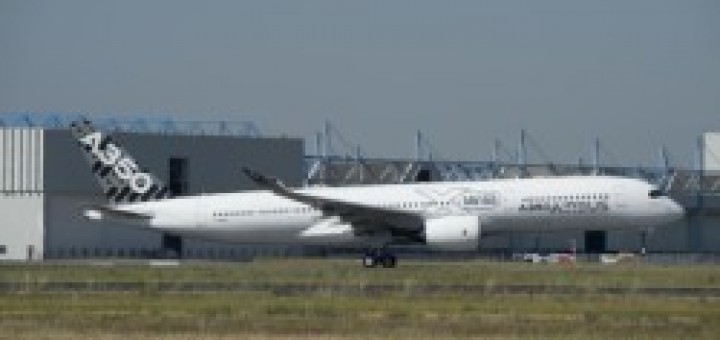 La flotta degli aeromobili Airbus A350 XWB adibiti ai test di volo è ora al completo, grazie al primo volo dall'A350 MSN005 portato a termine con successo lo scorso 20 June. Il velivolo MSN005, il secondo A350 equipaggiato con la cabina passeggeri che dovrà effettuare diverse rotte e conseguire la validazione ETOPS (Extended-range Twin-engine Operational Performance Standard), presenta la configurazione operativa definitiva al fine del conseguimento della Certificazione di Tipo.
"Questa importante tappa," spiega una nota del costruttore europeo, "dimostra che il programma di sviluppo dell'A350 XWB procede come da programma, verso il conseguimento della certificazione previsto nel terzo trimestre dell'anno e la consegna del primo aeromobile, to Qatar Airways, nel quarto trimestre 2014."
Ad oggi il programma A350 XWB ha già totalizzato oltre 2.000 ore di test di volo nel corso di circa 500 flights.
Source: The Flight