Emirates SkyCargo inaugurates a new service between Dubai and Milan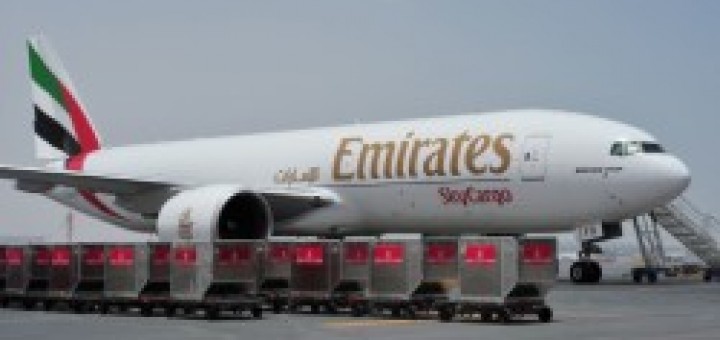 Emirates SkyCargo, one of the largest and most advanced air freight operators globally, ha lanciato un nuovo servizio cargo da Milan Malpensa all'aeroporto Al Maktoum International di Dubai.
Il nuovo servizio settimanale è effettivo da domenica 11 maggio e viene operato con il velivolo Boeing 777F, che offrirà una capacità di carico complessiva di 100 tons.

Per l'Italia gli EAU sono uno dei partner commerciali più importanti nel Medio Oriente. Secondo l'ICE, agenzia per la promozione all'estero e l'internazionalizzazione delle imprese italiane, in 2012 le esportazioni dall'Italia verso gli EAU hanno superato i 5,5 billion euro. Il servizio cargo – EK 4917 – parte da Milano alle 20:35 per arrivare a Dubai alle 04:45 (local time) the next day.
I servizi cargo programmati finora servono 43 destinazioni in tutto il mondo.
Source: The Flight