Etihad Airways launches the program "Percect Flight" operating a high flight …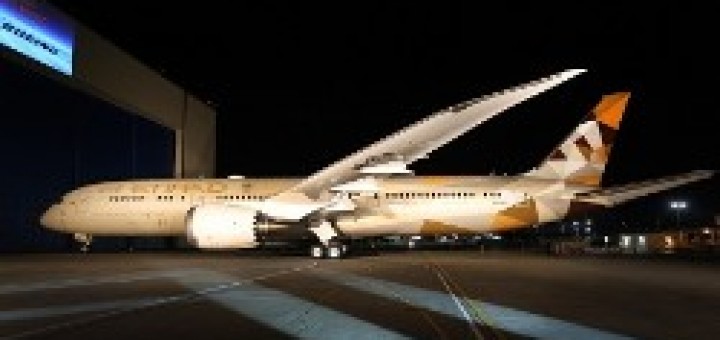 Come parte del suo continuo impegno per ridurre al minimo l'impatto ambientale delle proprie attività, Etihad Airways ha recentemente lanciato il programma Abu Dhabi Perfect Flight realizzando un "volo perfetto" con l'ottimizzazione del carburante tra Abu Dhabi e Washington, DC.
La compagnia aerea ha lavorato a stretto contatto con oltre 30 stakeholder, comprese le autorità dell'aviazione civile, gli aeroporti, i fornitori di servizi a terra e di navigazione aerea, lungo tutto il volo di oltre 11 mila chilometri, che è durato 13 hours and 32 minutes – una delle rotte più lunghe di Etihad Airways.
I partner degli Emirati Arabi Uniti includono Abu Dhabi Airport, Abu Dhabi Department of Transport (DoT), General Civil Aviation Authority (GCAA) e Global Aerospace Logistics – ANS. I partner internazionali erano invece Boeing, Eurocontrol, la US Federation Aviation Authority (FAA), Finavia, Irish Aviation Authority, ISAVIA, Jeppesen, Metropolitan Washington Airports Authority, NATS e NAV CANADA.
Questo volo, il primo di una serie di "voli perfetti", è stato operato dal Boeing 787 Dreamliner di Etihad Airways e ha utilizzato una serie di misure per la riduzione delle emissioni di carburante in aria e sul terreno, tra cui la gestione ottimizzata delle operazioni a terra delle due città, la massimizzazione delle opportunità di efficienza in rotta e la selezione dell'altitudine.
accordingly, la compagnia aerea ha risparmiato otto minuti sulla tratta, 4.100 litri di carburante e 10.700 kg di emissioni di anidride carbonica, rispetto allo stesso velivolo con un normale piano di volo.
Source: The Flight