F-18 aircraft intercept Russian Swiss Government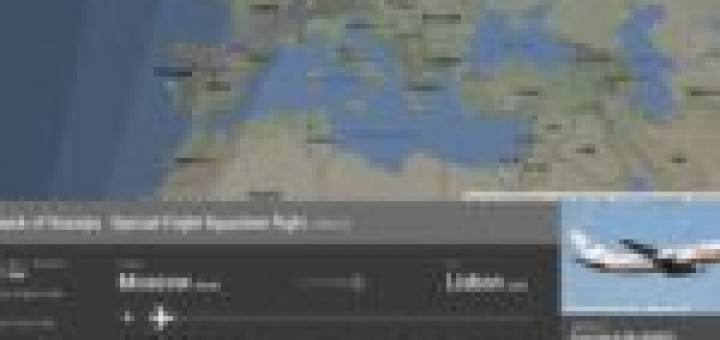 Tense moments between Switzerland and Russia because of an episode called "no ordinary" by the Director of military-technical cooperation Department of the Russian Defense Ministry, Alexandr Fomin.
it 18 November an Ilyushin IL96-300PU, a Russian Government aircraft operated by Special Flight Squadron of the Rossiya, took off from Vnukovo airport headed to Peru, with a technical stopover planned in Lisbon. Aboard the Ilyushin IL96 there were members of the Russian delegation and journalists travelling to Lima at the Summit of the Asia-Pacific Economic Cooperation (APEC), that is, the Asia-Pacific economic cooperation.
Among journalists was also attended by Dmitry Smirnov of "Komsomolskaya Pravda" in which he resumed in this movie one of the two F/A-18 Hornet Swiss air force who intercepted l' Ilyushin IL96 Russian during overflights of Swiss airspace.
This gesture is not enjoyed in Moscow, and the Russian Embassy in Switzerland has requested official explanations, emphasising the news via Twitter.
Выразили недоумение и попросили разъяснений у швейц. стороны в связи с инцидентом с росс. правительственным бортом в небе над Конфедерацией pic.twitter.com/FffgbqfPYd
— Посольство России (@RusEmbSwiss) November 19, 2016
"It often happens that the F/A-18 Government planes they escort when flying over Swiss airspace, as part of our police work in heaven ", Swiss army spokesman Daniel Reist explained to the daily Luzerner Zeitung and St. Galler Tagblatt.
Similar control is frequent, regardless of the origin of the aircraft, stated Reist: for example, if the plane is just what has been reported or if the identifier matches. The contact is usually via radio, but when this is not possible there are international procedures, What signs with the hand or other signals between pilots.
A similar event occurred in October 2015 When two Swiss fighter had joined an F-Russian 18velivolo carrying the President of the Russian Duma.
The Swiss Government aircraft intercept post F-18 Russian appeared first on From The Skies.
Source: From the skies