Frecce Tricolori: Krila Oluje team training in Croatia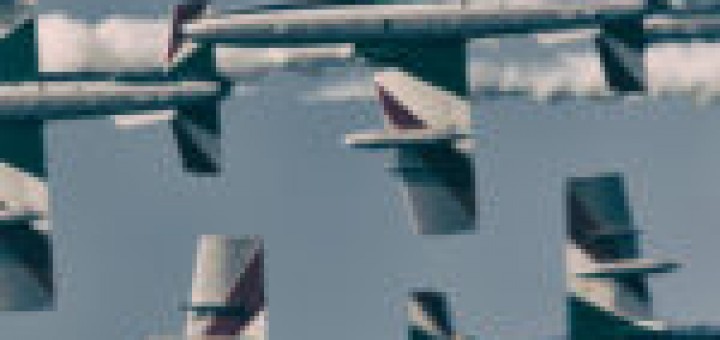 Wednesday, 22 March 2017 the Frecce Tricolori aerobatic team will visit to Krila Oluje, at the airport of Zadar-Zemonico, in Croatia.
As reported by the Croatian Ministry of defence site, This event is the result of collaboration between the Frecce Tricolori and Croatian patrol Krila Oluje in preparation for the season acrobatics 2017. In particular the 22 March the Frecce Tricolori will conduct a training flight of about 30 minutes right on the seafront in Zadar.
Always on 22 March, the Croatian air force 93rd Air Base (HRZ i PZO) – where do they come from team pilots Krila Oluje – will celebrate 25 years, and for the occasion there will be numerous military aircraft.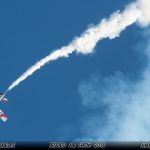 The Frecce Tricolori aerobatic season will start presumably, like every year, in the month of may. The schedule of performances was not yet published, It is usually disclosed in April, as always we will include all events on our page dedicated to the Air Show in Italy.
Just a few days before the arrival of the Frecce Tricolori, the leader of Krila Oluje, Colonel Damir Barisic, stressed that this is an interesting event not only for the Croatian air force, but especially for the many viewers who will appreciate the spectacular stunts of Croatian and Italian military pilots.
"I am very pleased that we will host in Zadar for the first time one of the world's most famous aerobatic teams, the Frecce Tricolori air force. The Frecce Tricolori and Krila Oluje will try together flight plans for season 2017, and the drivers of both teams will have the opportunity to fly with their colleagues during training flights ", reported Colonel Barisic.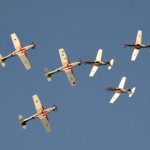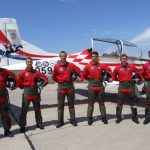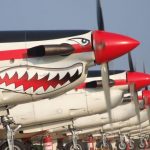 The team Krila Oluje was born in 2003 and performs with 6 Pilatus PC-9M. During the performance, the PC-9M flying at a distance less than 2 meters from each other, at a speed of about 550 Km/h, by running figures with load factor between -2.5 g and +6.5 g.
In March 2015 6 Krila Oluje team riders had resigned en masse their resignation. As reported by some media, the drivers would receive an offer cost-efficient from Qtar to fly with the PC-21. The team was reassembled during the 2015 and resumed flight activity.
it 2-3 March of the 93rd Air Base pilots Zahran conducted a joint training with pilots of the Armée de l'air Dassault printers M600.
it 12 Krila Oluje team March accompanied the arrival in Croatia of Breitling DC-3, which is engaged in the world of which we told you last week.
The post Frecce Tricolori: Krila Oluje team training in Croatia appeared first on From The Skies.
Source: From the skies