Frecce Tricolori: Krila Oluje team training in Croatia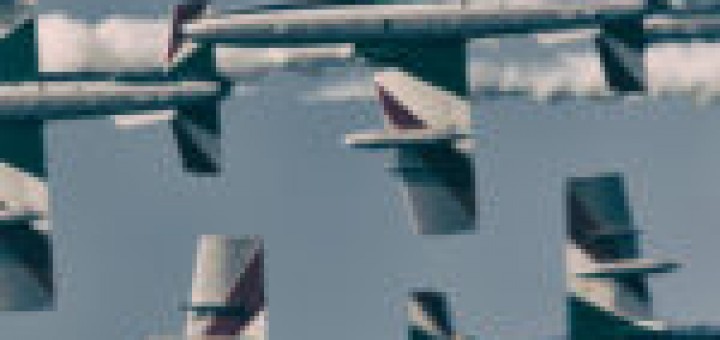 Wednesday, 22 March 2017 le Frecce Tricolori faranno visita alla pattuglia acrobatica Krila Oluje, presso l'Aeroporto di Zara-Zemonico, in Croazia.
Come riportato dal sito del Ministero della Difesa croato, questo evento è il frutto della collaborazione tra le Frecce Tricolori e la pattuglia croata Krila Oluje in vista della preparazione alla stagione acrobatica 2017. In particolare il 22 marzo le Frecce Tricolori effettueranno un volo di addestramento di circa 30 minuti proprio sul lungomare di Zara.
Always on 22 March, la 93a Base Aerea dell'aeronautica croata (HRZ i PZO) – da dove provengono i piloti del team Krila Oluje – festeggerà i 25 years, e per l'occasione saranno presenti numerosi velivoli militari.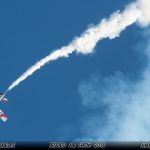 La stagione acrobatica delle Frecce Tricolori inizierà presumibilmente, come ogni anno, nel mese di maggio. Il calendario delle esibizioni non è stato ancora pubblicato, di solito viene divulgato ad aprile, come sempre inseriremo tutti gli eventi sulla nostra pagina dedicata agli Air Show in Italia.
A pochi giorni dall'arrivo delle Frecce Tricolori, il leader della Krila Oluje, colonnello Damir Barisic, ha sottolineato che questo è un evento interessante non solo per l'aeronautica croata, ma soprattutto per i tanti spettatori che potranno apprezzare le spettacolari acrobazie dei piloti militari croati e italiani.
"Sono molto contento che ospiteremo a Zara per la prima volta una delle pattuglie acrobatiche più famose al mondo, le Frecce Tricolori dell'Aeronautica Militare. Le Frecce Tricolori e Krila Oluje proveranno insieme i programmi di volo per la stagione 2017, ed i piloti di entrambi i team avranno l'opportunità di volare con i loro colleghi durante i voli di addestramento", ha riferito il colonnello Barisic.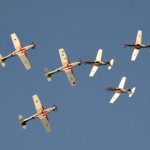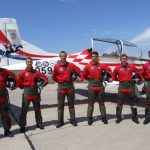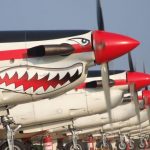 Il team Krila Oluje è nato nel 2003 e si esibisce con 6 Pilatus PC-9M. Durante l'esibizione, i PC-9M volano ad una distanza inferiore di 2 metri l'uno dall'altro, ad una velocità di circa 550 Km/h, eseguendo figure con fattore di carico tra -2.5 g e +6.5 g.
Nel marzo 2015 6 piloti del team Krila Oluje avevano rassegnato in blocco le loro dimissioni. In base a quanto riportato da alcuni media, i piloti avrebbero ricevuto un'offerta economicamente vantaggiosa dal Qtar per volare con i PC-21. Il team si è ricomposto nel corso del 2015 ed ha ripreso l'attività di volo.
it 2-3 marzo i piloti della 93a Base Aerea di Zara hanno condotto un addestramento congiunto con i piloti di Dassault Alphajet dell'Armée de l'air.
it 12 marzo il team Krila Oluje ha accompagnato l'arrivo in Croazia del Breitling DC-3, il quale è impegnato nel giro del mondo di cui vi abbiamo parlato la scorsa settimana.
The post Frecce Tricolori: addestramento in Croazia con il team Krila Oluje appeared first on From The Skies.
Source: From the skies