Frecce Tricolori in Cagliari: the 6 and 7 temporary closure of ' June Elmas airport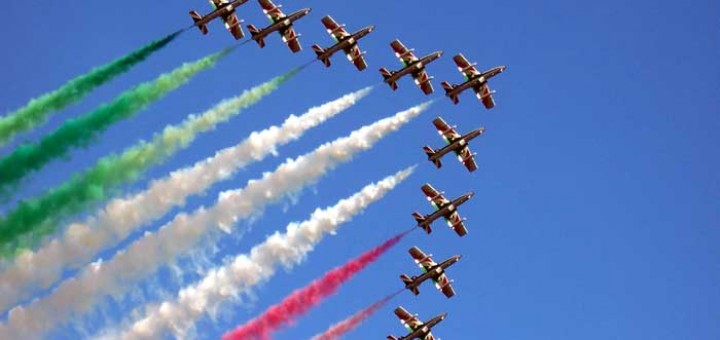 The ' performance National Aerobatic Team the beach Poetto, scheduled for Saturday 7 June, necessitates the temporary closure of the'Cagliari Airport air traffic. SOGAER informs him, societò of ' management of Sardinian airport.
Specifically, to enable the conduct of trials and of ' Airshow, l'National Agency for Civil Aviation ' ordered that the closure will take place in the days 6 and 7 June 2014 among the 17.30 and the 18.30 locations.
SOGAER invites passengers to contact individual airlines for information on possible changes to programmed flight schedule in all ' reserved timeslots Frecce Tricolori activities.
Source: The Flight