General Nistri visit the Jewish community of Rome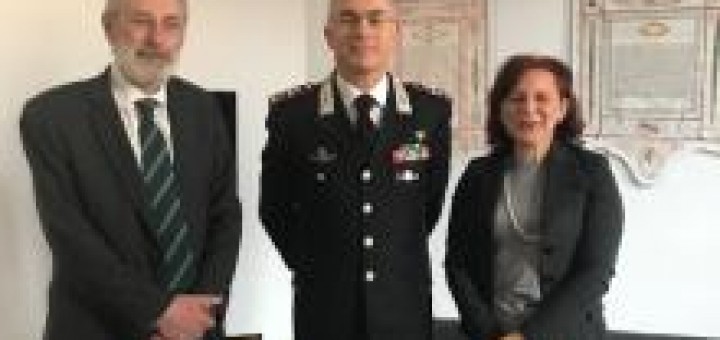 Il comandante generale dell'Arma dei Carabinieri Giovanni Nistri si è recato questa mattina in visita alla Comunità Ebraica di Roma. Ad accoglierlo il rabbino capo Riccardo Di Segni e la presidente della Comunità Ebraica Ruth Dureghello.
During the meeting, i vertici della Comunità hanno rivolto al comandante generale Nistri gli auguri per il prestigioso incarico assegnatogli ed hanno ribadito la riconoscenza delle istituzioni ebraiche verso l'Arma dei Carabinieri che garantisce la sicurezza dei luoghi di culto ebraici.
Source: Defense Online