The Boeing program 737 Next Generation crosses the finish line of the 5.000 aircraft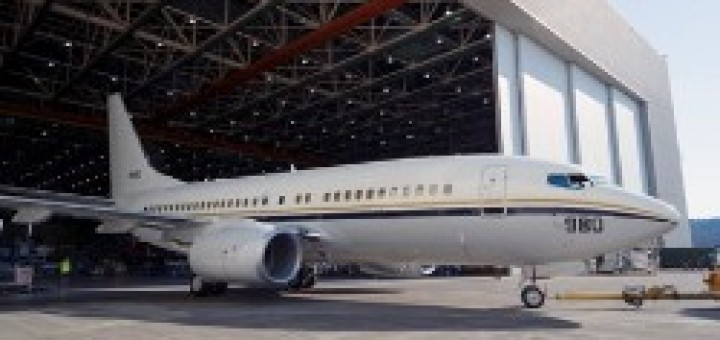 Questa settimana Boeing ha celebrato l'uscita dalle linee di assemblaggio del 737 Next-Generation number 5.000. The plane, a Boeing C-40A Clipper, versione modificata del 737-700(C), è destinato alla flotta da trasporto della marina degli Stati Uniti.
"Questo traguardo è un'altra testimonianza della popolarità dei nostri 737 Next-Generation e rappresenta la fiducia che i nostri clienti ripongono nel lavoro dei nostri team," ha commentato Beverly Wyse, vicepresidente e general manager del programma 737 Boeing Commercial Airplanes. " it 737 è molto popolare sia tra i nostri clienti civili sia tra quelli commerciali grazie alla sua efficienza e alla comprovata affidabilità."
Dalla piattaforma del 737 commerciale Boeing ha sviluppato diversi sistemi per il mercato militare tra cui il velivolo da pattugliamento marittimo Boeing P-8, il velivolo Airborne Early Warning and Control (AEW&(C)) e il C-40.
Source: The Flight