The Secretary of Defense on. Raffaele Volpi exploring the Marine commands of Brindisi and Taranto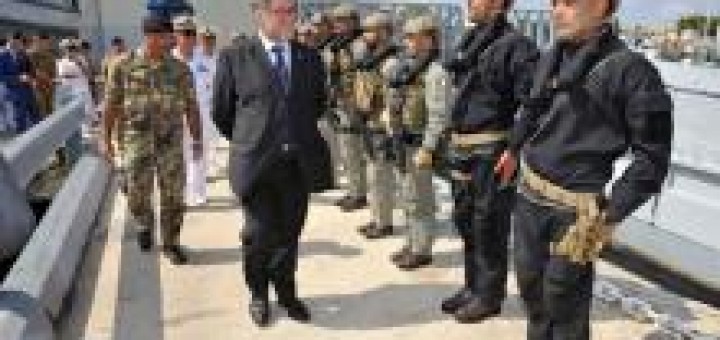 Una due giorni di visite alle strutture della Marina Militare in Puglia, quella svolta dal Sottosegretario alla Difesa onorevole Raffaele Volpi, che ha voluto conoscere da vicino le realtà della Forza Armata presenti nelle città di Brindisi e Taranto.
Le attività hanno avuto inizio il 10 settembre all'interno del Castello Svevo-Aragonese con una rievocazione storica della Grande Guerra, una mostra storica all'interno dello stesso antico bastione e, later, presso i Comandi della sede.
Source: Defense Online