Inaer: hiker slips on the Gran Sasso, operates the helicopter rescue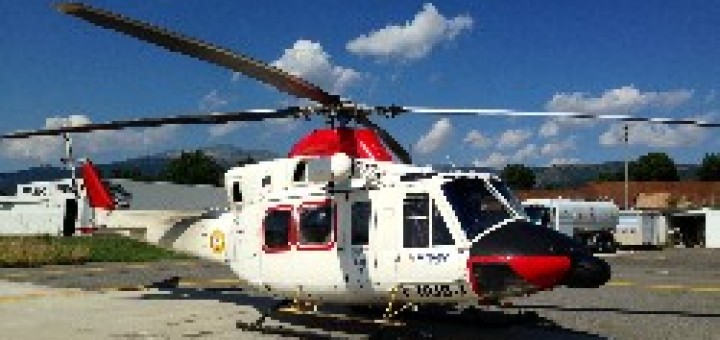 Lo scorso venerdì 18 July, l'elicottero AB412 of Inaer Aviation Italia, società che fornisce il servizio di elisoccorso alla Regione Abruzzo con due elicotteri dislocati a L'Aquila (at l'aeroporto di dei Parchi di Preturo) e a Pescara (at l'aeroporto degli Abruzzi), ha effettuato un intervento di soccorso a favore di un escursionista rimasto ferito sul Gran Sasso.

The helicopter, allertato dalla Centrale Operativa 118 de L'Aquila, è decollato alle ore 12:05 dall'aeroporto di Preturo e ha individuato, grazie alle indicazioni fornite dai compagni dell'escursionista, l'area dell'intervento lungo il sentiero della via normale che conduce al Corno Grande del Gran Sasso.
Nonostante le difficili condizioni metereologiche l'elicottero ha sbarcato un soccorritore alpino del S.A.S.A. (Soccorso Alpino Speleologico Abruzzese) nelle vicinanze del ferito che, dopo averlo raggiunto, gli ha prestato assistenza spostandolo in una zona favorevole per il recupero con il verricello di soccorso in dotazione all'elicottero.
Il ferito è stato quindi trasferito all'ospedale San Salvatore de L'Aquila ove è giunto alle ore 14.08.
Source: The Flight