Iran: ship Euro held to conduct training with some units of the Iranian Navy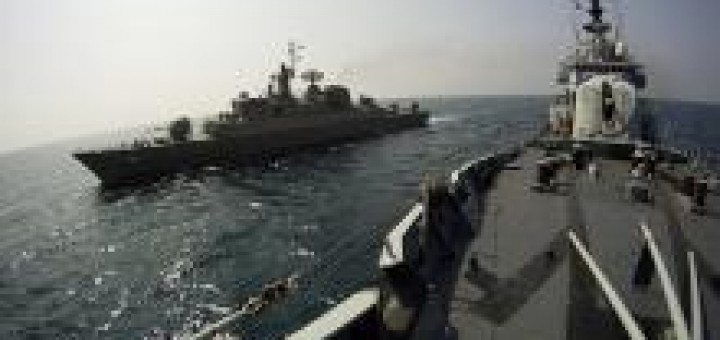 Si è conclusa oggi un'attività addestrativa di nave Euro con alcune unità aeronavali iraniane. La fregata italiana ha colto l'occasione della sosta presso il porto di Bandar Abbas (Iran) per svolgere un'esercitazione bilaterale con la Marina iraniana, nell'ambito del rinnovato rapporto di collaborazione tra Italia e Iran.
Questo tipo di esercitazioni rappresentano una routine per le Marine di tutto il mondo e vengono continuamente svolte al fine di migliorare ed accrescere la preparazione ed operatività delle unità navali.
Source: Defense Online