ISIS: "Clear sky and overcast sky, perfect conditions to shoot down Russian airliners"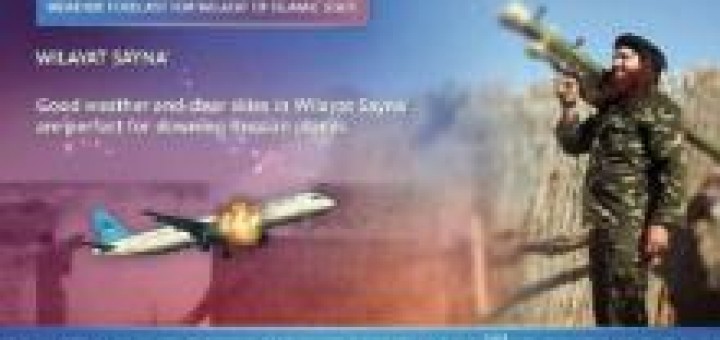 Il gruppo Wilayat Sayna, affiliato dello Stato islamico nella penisola del Sinai in Egitto, mira ad aumentare il suo prestigio sostenendo di aver abbattuto il volo 9268, the 31 last October. accordingly, si teme che possa ricevere ulteriore sostegno dal movimento in Iraq ed in Siria.
Nella foto, diramata sui canali social del movimento ed al momento analizzata dai servizi segreti russi, il gruppo fondamentalista ironizza sulle ottime condizioni meteo e sulla capacità di abbattere gli aerei di linea russi.
Source: Defense Online