Jetairfly opens new flight Wedge – Marrakech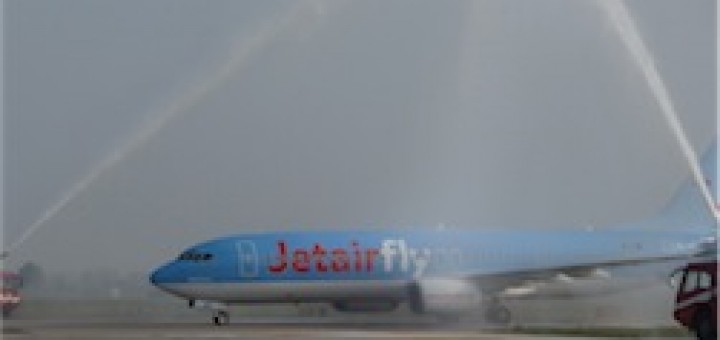 it 28 October was inaugurated the new route Cuneo – Marrakech di JetAirfly, with a welcome event
ha coinvolto i passeggeri e i rappresentanti del vettore. La compagnia belga, in 2014, conta in flotta 23 aerei incluso
l'ultimo Boeing 787 Dreamliner ed ha un network di 187 routes. Jetairfly trasporta all'anno 3,4 milioni di
passeggeri di cui oltre un milione solo in Marocco.
La compagnia è parte di TUI Travel Belgium, che è a sua volta parte del più grande gruppo europeo
TUI TRAVEL PLC.

"Con grande soddisfazione avviamo oggi la collaborazione con il nostro nuovo partner JetAirfly,
vettore solido e con una flotta tra le più moderne d'Europa." commented Gian Pietro Pepino, direttore generale dell'aeroporto di Cuneo, "Grazie a questo nuovo collegamento i passeggeri potranno viaggiare
su aerei dall'elevato confort e a tariffe minime".
Il volo con frequenza settimanale (ogni martedí) è operato con i seguenti orari: partenza da Cuneo alle 11:05 con arrivo a Marrakech alle 13:30 e partenza da Marrakech alle 06:00 con arrivo a Cuneo alle 10:10.
Il biglietti con tariffe a partire da 49,99 euro (bagaglio 15kg incluso) sono acquistabili su
www.jetairfly.com oppure nelle agenzie di viaggi.
Source: The Flight