The Navy starts evaluating the remote piloting aircraft CAMCOPTER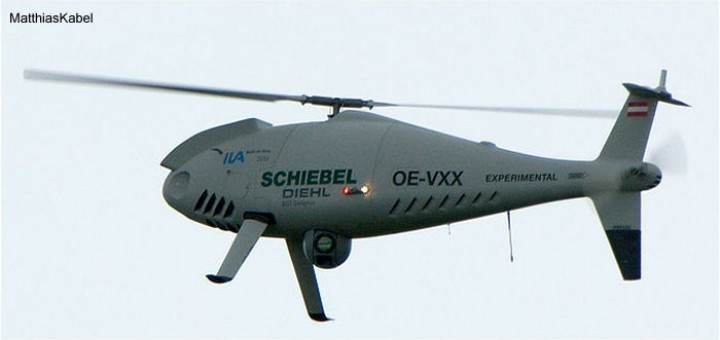 AND'

iniziata a bordo di

nave San Giusto

la campagna di valutazione tecnica dell

'Remotely piloted aircraft (APR) Camcopter S-100

prodotto dalla

Scheibel

.

Si tratta di un drone ad ala rotante in leasing alla Marina Militare per soddisfare le esigenze di Intelligence

,

Surveillance and Reconnaissance

(

ISR

)

delle unità navali

,

sia in attività prettamente militari che civili

,

quali il SAR

(Search And Rescue – Search and rescue)

o il soccorso in caso di calamità naturali

,

in linea con l'impiego DUAL-USE degli assetti della forza armata

.
Nel suo complesso

,

il sistema Camcopter S-100 è costituito da

2 aircraft,

una unità di pilotaggio

,

una stazione di controllo e varie antenne

.


L'equipaggiamento dell'aeromobile consiste in un sensore elettro-ottico ed infrarosso

(

EO/IR

)

del tipo a torretta che consente

,

in tempo reale

,

di estendere la capacità della nave di vedere oltre il limite dei propri sensori

,

sia su mare che su terra

,

per svolgere al meglio i compiti assegnati

.


Nave San Giusto

,

prima unità della Marina Militare ad impiegare il Camcopter S-100

,

ha imbarcato per una settimana personale tecnico del costruttore e due piloti del

4
Might be interested in...
Prenota he tuo volo