The Royal Canadian Air Force CF-18 reveals the Special Color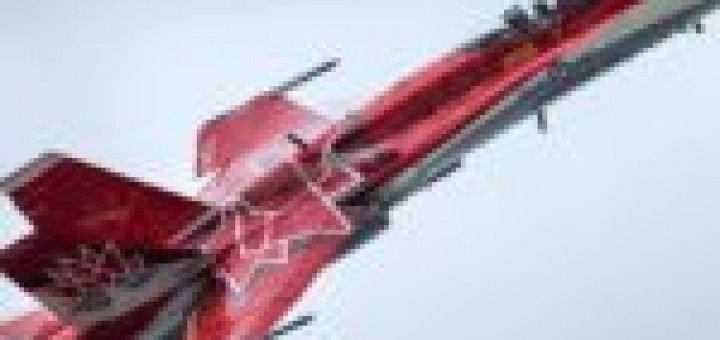 La Royal Canadian Air Force (RCAF) ha svelato la nuova livrea del CF-18 Demo Team per la stagione 2017, ideata per celebrare i 150 anni dalla nascita della Confederazione canadese (1867 – 2017).
Il Demo Team si esibisce con un McDonnell Douglas CF-18 Hornet, la versione canadese del famoso cacciabombardiere americano F/A-18 Hornet. Lo special color celebrativo richiama i simboli ed i colori del Canada. Il rosso, il bianco e la Maple Leaf, la foglia d'acero a 9 punte presente anche sulla bandiera canadese.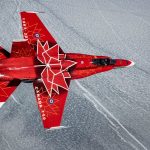 La cerimonia di presentazione della nuova livrea ha avuto luogo lo scorso 4 aprile in Alberta (provincia del Canada occidentale) presso la base del 4 Wing Cold Lake, la "casa" dei fighter pilot canadesi.
Il pilota dimostratore Cap. Matt 'Glib' Kutryk ha dichiarato: "Vedere questo incredibile jet dal vivo mi spinge ancor di più a condividerlo con tutti i canadesi". Ha poi aggiunto: "Spero che questo jet possa ispirare tutti i canadesi ad inseguire i loro sogni, come ho fatto io, perché è questo ciò che rappresenta il Canada ".
In questi giorni il Cap. Matt 'Glib' Kutryk ha effettuato alcuni voli di addestramento e molti spotter non si sono lasciati sfuggire l'occasione di immortalare questo splendido velivolo, ecco alcune foto…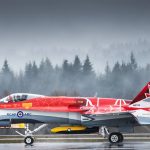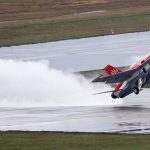 e il filmato della presentazione!
Foto Credit: CF-18 Demo Team e @CF18FanPage
The post La Royal Canadian Air Force svela il CF-18 Special Color appeared first on From The Skies.
Source: From the skies