The Airbus EC645 T2 Helicopters successfully completes its first flight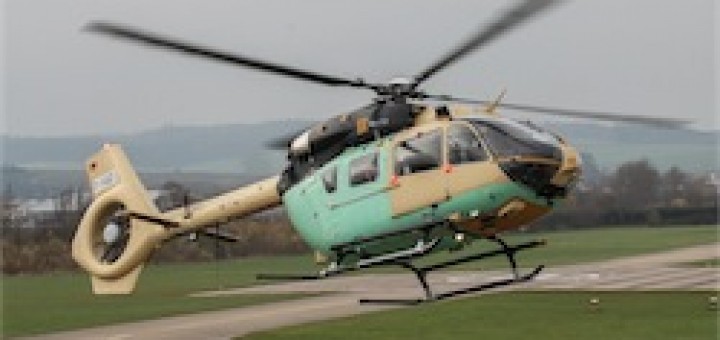 Il nuovo elicottero militare leggero multiruolo di Airbus
Helicopters, l'EC645 T2 (LUH SOF), has successfully completed its first flight. L'EC645
T2 ha dimostrato le proprie capacità presso Donauwörth, la sede di Airbus Helicopters in
Baviera, alla presenza dei rappresentanti delle Forze Armate Tedesche (Bunderswehr), the
quali hanno ordinato il primo di questo nuovo tipo di elicotteri.
L'EC645 T2 è la versione militare dell'elicottero civile EC145 T2 che è entrato in servizio la
scorsa estate. Con un peso massimo al decollo di 3,7 tons, l'EC645 T2 può essere
utilizzato per un'ampia gamma di operazioni militari, tra cui trasporto, Recon, ricerca e
soccorso, supporto in caso di fuoco ed evacuazione dei feriti. Bundeswehr ha ordinato 15
elicotteri di questa versione per l'Aeronautica Militare Tedesca. L'EC645 T2 contribuirà
notevolmente a incrementare le capacità dell'Aeronautica Militare Tedesca e presenta
numerose caratteristiche che lo rendono particolarmente adatto per le missioni condotte
dallo Special Forces Command (KSK).
Source: The Flight