L'Extra 330LE con motore elettrico stabilisce un record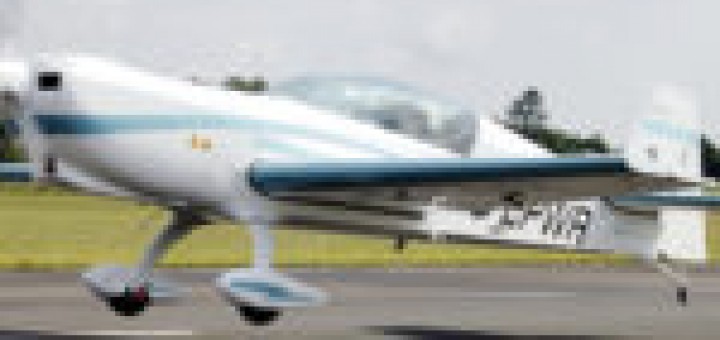 Altro importante traguardo per Walter Extra. Last 25 novembre l'Extra 330LE con propulsore elettrico realizzato da Siemens è decollato dall'aeroporto di Dinslaken Schwarze Heide in Germania ed ha raggiunto la quota di 3.000 metri in appena 4 minuti e 22 seconds, stabilendo così un nuovo record mondiale omologato dalla FAI nella categoria "Electric-powered planes less than 1,000 kilograms" (aerei elettrici con peso inferiore di 1000 Kg).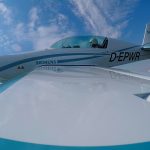 Vi avevamo già parlato dell'Extra 330LE in occasione del suo primo volo, avvenuto lo scorso giugno.
First flight for Extra 330LE with electric motor
Il record è stato realizzato dallo stesso Walter Extra, ai comandi dell'Extra 330LE. Il precedente record apparteneva a William M. Yates ed era di 6 minuti e 29 seconds, realizzato con il Long-ESA.
Il record corrispondente per gli aerei a combustione interna è di 1 minuto e 59 secondi ed appartiene a Elliot Seguin, realizzato con il Lancair Legacy "Miss Karen II". Vi avevamo già parlato di Seguin a settembre 2016, in occasione del guasto occorso al suo Lancair durante la Reno Air Race, il tutto ripreso dalla camera on-board.
Per fare un paragone, il Lancair Legacy è dotato di un motore Continental TSIO-550 che supera abbondantemente i 315 Hp sviluppati dal motore elettrico SP260D dell'Extra. Il Continental pesa oltre 200 Kg, mentre il SP260D pesa appena 50 Kg e per ora ha un'autonomia di 20 minutes.
La tecnologia elettrica applicata ai motori aeronautici è ancora agli albori, ma i progressi sono tangibili e constanti, le applicazioni sono molteplici come dimostrato da Solar Impulse 2 e dalla NASA con il progetto X-57 basato sul Tecnam P2006T. La stessa Siemens ha stipulato un accordo per sviluppare motori elettrici in collaborazione con Airbus. "A partire dal 2030 vedremo i primi aerei di linea con motori elettrici con 100 passeggeri a bordo", queste le parole di Frank Anton, capo del progetto eAircraft di Siemens.
The post L'Extra 330LE con motore elettrico stabilisce un record appeared first on From The Skies.
Source: From the skies