Loano Air Show 2016: Information and program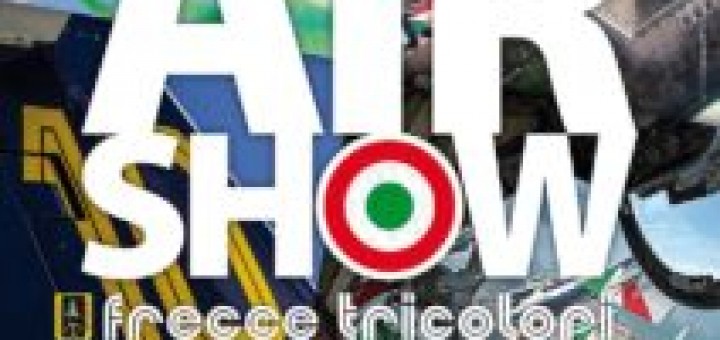 Loano Air Show 2016
Saturday 14 and Sunday 15 May will take place the "Loano Air Show 2016", First Air Show in Italy for the Frecce Tricolori in season 2016.
The event, organized by the Aero Club Savona and Liguria, by the tourism, Culture and sports of the municipality of Loano in collaboration with the coast guard Loano, See full deployment to all participants on Villanova d'albenga Clemente Panero Airport, back in the West of Savona the most admired in the world for aerobatic team the only date in Liguria 2016.

Remember, you can consult the complete agenda of the air show and events map to the page "Air Show 2016"
Program:
Saturday 14 may: dress rehearsal, start at 15:30, term 17:30
Sunday 15 may: Airshow, start at 15:00, term 17:30
Pending the Air Show, always test Saturday after performances, the concert will take place in piazza Rock "project Festival", a musical journey between the accomplishments of Sanremo Festival performed by Angela Vallejo (voice), Alessio Briano (keyboards & coriandrea), Vinod B (battery), Artan Saheb (Guitar), Max Magnus (low).
On the special Radio frequency Wave Ligure will be broadcast live on the record of the AirShow, accompanying the whole event. From the terrace of the House, on the Boardwalk or the beach you can hear descriptions of what happens in the sky above Loano.
Will perform: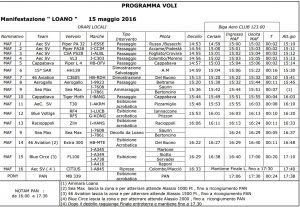 The exhibition Frecce Tricolori is scheduled between 17:00 and the 17:30. Interesting is the presence of the F W C-3605 and Extras 300 of The Good, the Blue Voltige with their RF-4 d Fournier RF-5 d, the Tiger Moth…
Location:
The center of the display line will be at Via Martiri della Libertà, between Corso Roma and Lungomare Nazario Sauro, at the mouth of the river Nimbalto.
The public will be able to admire the exhibits from the waterfront, from the beach and the Marina di Loano. Banned, Instead the pier Kursaal, that will host the civil and military authorities attending the event. For the occasion upwind will make available to the public parking spaces within the port.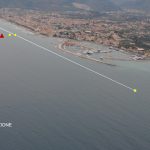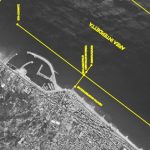 Useful Info
Car parks:
Here are the areas for parking
WATERFRONT OUR LADY OF LORETO
VIA AZZURRI D'ITALIA
AREA VIA PONCHIELLI
PIAZZA MAZZINI
VIA S. JOSEPH – AVENUE AND. TOTI
VIA DELLE CASELLE
VIA AURELIA CIVIC AREA 446
VIA PETRARCA
VIA DELLE OLIVETTE, REST AREA IST. FALCONE
VIA MATTEOTTI, SPORTS HALL
VIA VIGNASSE, NEW ROAD AREA
AVE S. FRIEND, SPORTS FIELD AREA
VIA FOSCOLO
VIA BERGAMO, PIAZZALE SCHOOLS AND STAND IN FRONT OF
PORT AREA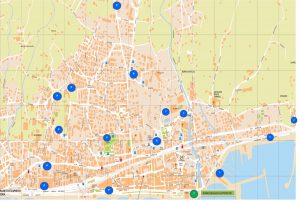 Order port police:
For those interested, Here is the order of the Capitaneria di Porto di Loano with details: http://www.guardiacostiera.gov.it/loano/Documents/Ordinanza n. 28-2016.pdf
The post Loano Air Show 2016: Information and program appeared first on From The Skies.
Source: From the skies