Rn: christened the little Noa Mary on the frigate Fasan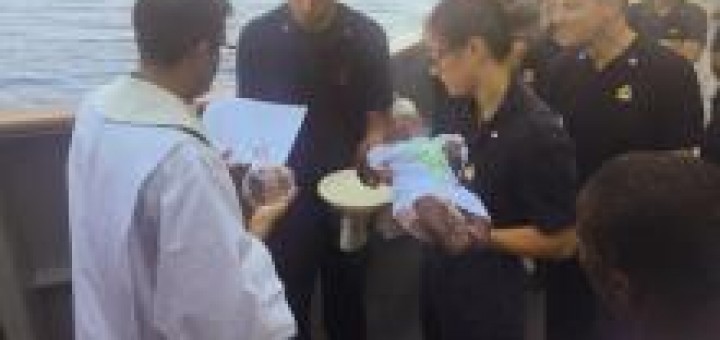 Ieri a bordo della fregata Fasan, unità flagship del dispositivo di sicurezza aeronavale "Mare Sicuro", è stata battezzata una piccola bambina di tre mesi proveniente dalla Nigeria salvata nel corso di una operazione di soccorso a nord della Libia. La mamma, di religione cattolica, ha chiesto al cappellano militare don Vincenzo Caiazzo presente a bordo di officiare il rito.
Il battesimo è stato celebrato in lingua inglese sull'aletta di plancia della nave, alla presenza di una rappresentanza dell'equipaggio.
Source: Defense Online