Neo-Nazi acquitted on a military symbol or punished for a banner against the Nazis?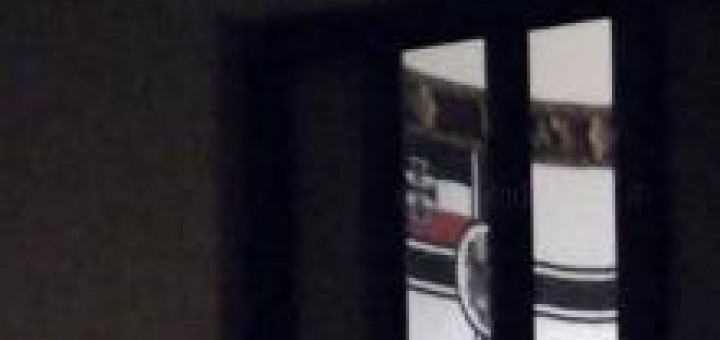 Six months ago a poor policeman was pilloried for having hung in your room a historic flag (see article).
When a camera has violated the privacy of your accommodation has been savaged his neck by the media and politics, the one in power and a part of that opposition.
Source: Defense Online