BORN-Air Policing: the Italy cedes the role of Lead Nation to Norvega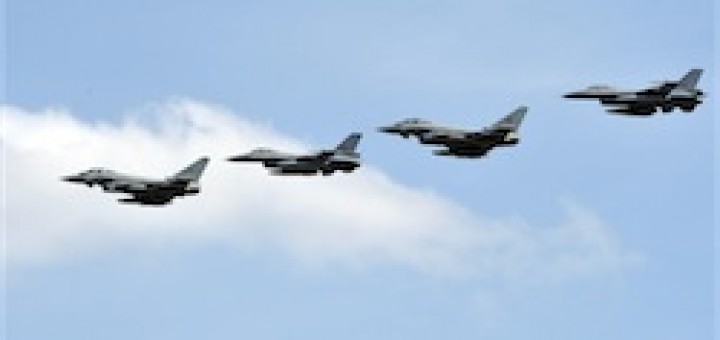 Today , 30 April, was held, at the base aerea di Šiauliai, the rotation ceremony driving Baltic Air Policing tra l'Italia e la Norvegia, con il rituale passaggio di consegna di un oggetto simbolico: la 'chiave' dello spazio aereo delle Repubbliche baltiche.

Presenti alla cerimonia di oggi il vice ministro della Difesa lituano, Marijus Velička, il sindaco della città di Šiauliai, Artūras Visockas, il rappresentante dell'ambasciata d'Italia a Vilnius dott. Romano Cancellara, il generale di Squadra Aerea Maurizio Lodovisi, Comandante della Squadra Aerea dell'Aeronautica Militare ed il colonello Marco Bertoli, Comandante del Detachment italiano.
From 1 gennaio ad oggi, l'Italia ha detenuto la leadership delle operazioni tramite una Task Force dell' Aeronautica Militare, composta da 4 Hunt Eurofighter Typhoon, supportati da 90 militari specializzati nella manutenzione, nel coordinamento e nel controllo della difesa aerea.
Source: The Flight