Ship Libeccio, visit of the Commander of Standing NATO Maritime Group two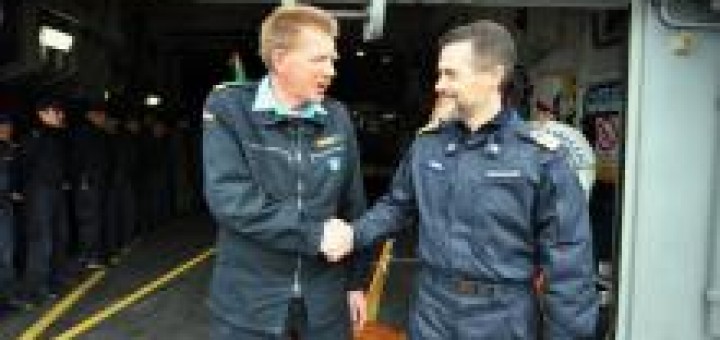 it 25 gennaio il comandante delle unità della Standing NATO Maritime Group two (SNMG2), contrammiraglio Jorg Klein, ha svolto una visita a bordo di nave Libeccio.
Dopo un breve briefing sull'unità, Il COMSNMG2 ha visitato i locali operativi, tra cui la plancia, la centrale operativa di combattimento e la centrale operativa di propulsione.
Successivamente ha incontrato in hangar una rappresentanza dell'equipaggio, del team della brigata marina San Marco e della componente aerea imbarcata.
Source: Defense Online