In 2014 Volotea passengers grew by 27%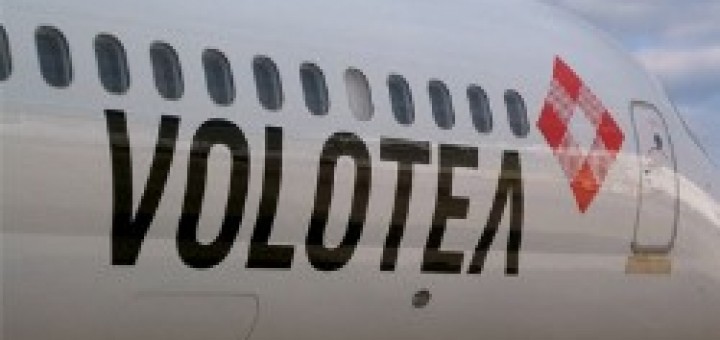 Volotea, la compagnia aerea low cost che opera in Europa con una particolare attenzione al mercato italiano, francese e spagnolo, ha trasportato più di 1,746,000 passeggeri nel 2014 at the international level. Rispetto al 2012, anno dell'avvio delle sue attività, il vettore ha triplicato il volume dei passeggeri trasportati: altogether, dall'avvio dei suoi voli, almost 4 milioni di passeggeri hanno deciso di scegliere Volotea per i propri spostamenti.
"Since April 2012, Volotea ha intrapreso un percorso di crescita forte e costante," afferma Carlos Muñoz, President and founder of Volotea. "Il nostro obiettivo è quello di crescere anno dopo anno, continuando ad offrire la nostra formula vincente che unisce prezzi competitivi ad un'esperienza di volo piacevole e rilassante!"
it 2014 è stato caratterizzato da un incremento sia in termini di rotte sia in termini di flotta disponibile. Rispetto al 2013, il network in cui opera il vettore vanta 23 rotte aggiuntive ed un incremento degli aerei in flotta: il numero dei Boeing 717 è infatti salito da 12 to 15 aircraft. In 2015 la flotta crescerà nuovamente, raggiungendo quota 19 aeromobili e a febbraio, la compagnia prevede di raggiungere quota 4 million passengers transported.
"Guardiamo con ottimismo al 2015, anno durante il quale apriremo 2 nuove basi, una a Strasburgo (France) e uno nelle Asturie (in Spagna), generando molti nuovi posti di lavoro," conclude Carlos Muñoz. "Durante i prossimi mesi, stimiamo di crescere e raggiungere un organico di 580 people, con la creazione di 100 nuove opportunità lavorative. Un traguardo che ci riempie di grande soddisfazione."
Source: The Flight