Neos will receive two Boeing 787 Dreamliner leased from ILFC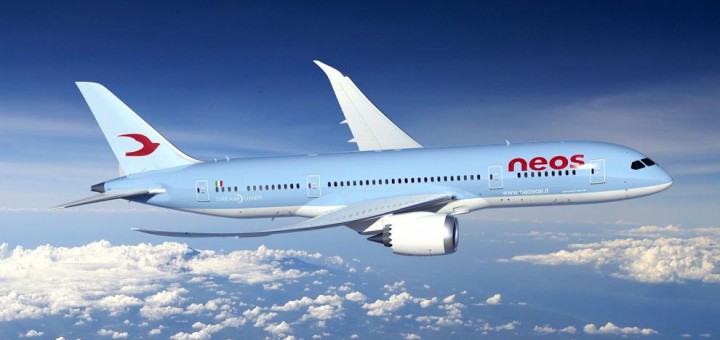 Boeing, International Lease Finance Corporation (ILFC) and Neos announced today that the Italian company will receive two 787-8 Dreamliner leased from ILFC. Neos, based at'Milano Malpensa airport, will become the first Italian operator of 787 Once you have taken delivery of the aircraft in ' 2018.
Neos currently operates a fleet entirely composed of six Boeing aircraft 737-800 Next-Generation and two 767-300ER. The carrier will use the 787 to offer passengers a better service and more comfort and to expand its network of routes. ILFC is the largest Boeing customer for the 787, with all active ' 74 category aircraft ordered. This is not an additional order for Boeing.

"We are proud to announce the signing of the ' agreement. Thanks to the 787 We will continue to offer our passengers the best flying experience in the industry, as we have always done starting from the delivery of our first Boeing 737-800 in 2002 ", commented Carlo Stradiotti, CEO of Neos SpA. "This agreement is possible thanks to ' excellent work by our colleagues in the last 12 years of activity and thanks to the fact that Neos is part of Alpitour Group, the most important and historical group of Italian tourism ".
Source: The Flight