Paragliding: new world record for Stefan fan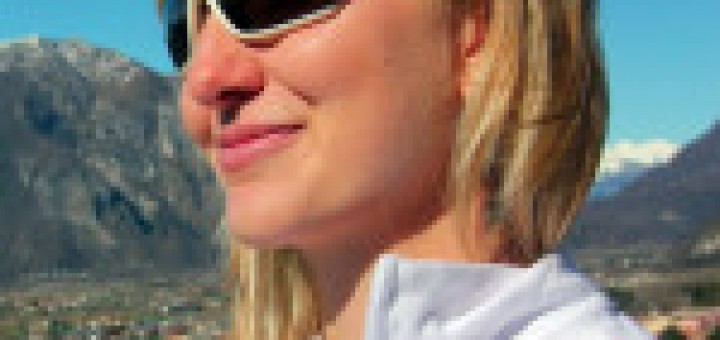 The pilot of Gemona del Friuli Nicole Fedele has consolidated the women's world record free distance along well 401 kilometers. The previous record, 381 miles, belonged to her since 2013.
Theatre of the enterprise, today as two years ago, the northeast of Brazil, taken to paradise of free flight, Since last month, three Brazilian drivers, Frank Thoma Brown, Marcelo Prieto and Donizete Baldessar Lemos have flown 514 miles, new men's world record.
The 30-year-old originally from Ovaro, village close to the monte Zoncolan, profession translator, you are in heaven over nine hours and capacity 21 minutes. Liftoff occurred at approximately 10 from a slope on a hill of about 450 meters near Quixadá, the State Ceara around town 170 kilometers from Fortaleza. Durante il volo gli strumenti in dotazione alla pilota, il GPS principalmente, hanno registrato una quota massima di 3054 metri ed una velocità media poco sotto i 45 km/h.
Dapprima Nicole Fedele ha sorvolato una vasta zona pianeggiante dalla quale si ergono bassi rilievi, sfiorando piccoli centri, quali Custodio e Madalena. Poi lungo la rotta alture più consistenti si sono alternate a nuove pianure ed agglomerati quali Pedroli, Caldeirao e Piripiri, fino al punto nel quale ha infine toccato terra oltre Barras, nel bel mezzo dell'ennesima pianura tra una ciurma di bimbi festanti.
Nicole Fedele si innamorò del volo in parapendio nel 2002, per poi coltivare la nuova e folgorante passione fino a vincere la Coppa del Mondo ed il titolo europeo nel 2012 e detenere otto record mondiali.
Nel frattempo un'altra squadra di sette piloti italiani è impegnata a Tacima, paesino dell'entroterra dello stato di Paraìba, nell'intento di battere il record mondiale maschile, stabilito lo scorso mese nella medesima zona.
La spedizione si è assegnata il nome benaugurale "Project +500" ed è composta dai trentini Moreno Parmesan e Eric Galas, da Luigi Grandi, Giulio Michelin, Paolo Grigoletto di Vicenza, da Lorenzo Zamprogno e Claudio Mancino di Treviso.
Fino ad oggi non si sono registrate performances di rilievo. I voli sono avvenuti in condizioni non favorevoli tra coperture nuvolose negli alti strati e forti venti, up to 45 km/h, con decolli rocamboleschi puntualmente documentati dai filmati sulla pagina facebook di "Project + 500".
The post Parapendio: nuovo record del mondo per Nicole Fedele appeared first on From The Skies.
Source: From the skies