Piaggio Aero Industries Announces New p. 180 Next EVO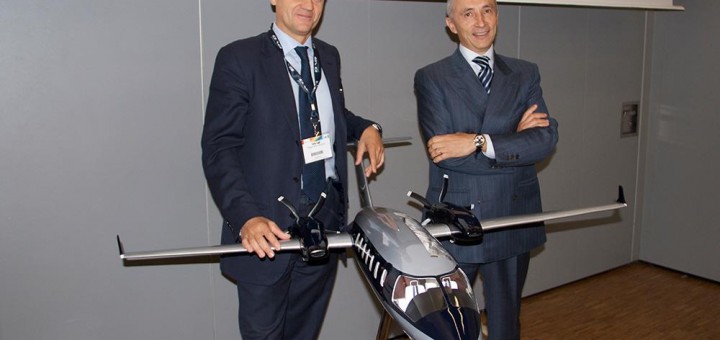 Piaggio Aero Industries presented at the Geneva Motor Show (EBACE 2014) the new Next EVO, the fastest turboprops in the world and the single aircraft for ' ' d ' business aviation designed and built entirely in Italy.
The new Forward EVO , the third generation of P. 180 Ahead It was further developed by increasing the ' efficiency performance, and comfort.
With more than unrange 3.180 Miles and a top speed of 745 Km/h, the ' Next EVO is the most efficient and fastest turboprops in the world, with lower fuel consumption until 40%, compared to the Jet of the same class, characteristic which qualifies as the most environmentally friendly aircraft in the sector with the lowest level of emissions.
Alberto G, Chairman of Piaggio Aero Industries said: "The new Next EVO represents the ' excellence in private aviation '. The performance increase ' , l ' ' further improvement of efficiency are combined with unparalleled style of uniqueness of Italian design. The launch of the Next EVO is a fact of great importance for Piaggio Aero and was possible thanks to the support of Mubadala Development Company, the strategic investment company in Abu Dhabi , reference shareholder of Piaggio Aero.
The new executive aircraft fits into our plan of development and diversification of motor and velivolistiche productions : the new Forward EVO , our patrol p. 1HH HammerHead and MPA, all designed and made in new production plant of Piaggio Aero at Villanova d Albenga ', d ' a global technological excellence"
Source: The Flight